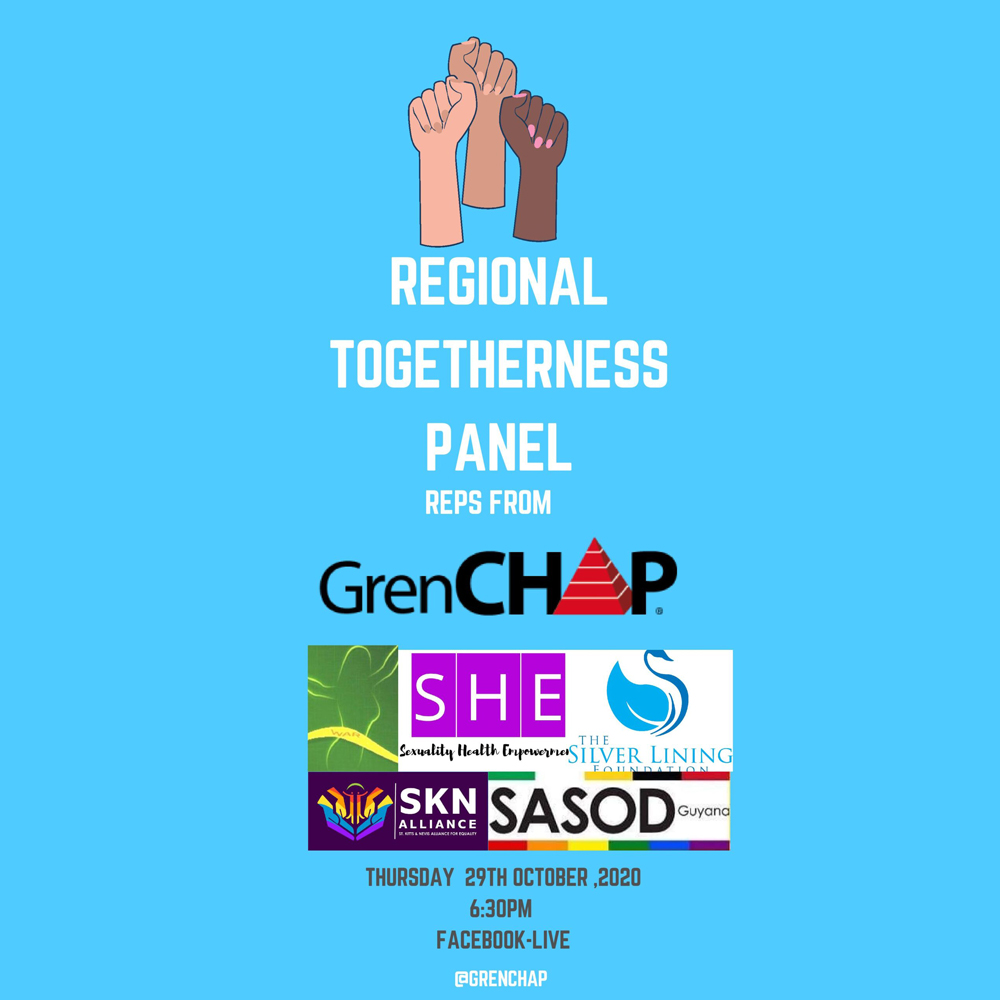 Join us and a few of our friends over at GrenCHAP tomorrow for an insightful and important virtual discussion on mobilising our collective efforts to achieve the rights we deserve across the Caribbean.
Our very own Earl Edmund will sit on this panel and give our thoughts on why we must work together to achieve this goal.
Thursday, October 29th, 2020 / 6:30 pm
via GrenCHAP's Facebook page
Tune in!