Safer Sex, Hook-Ups and Personal Safety
Ethics
Consent
Get clear about communication and consent
Checking in with your partner before and during a sexual encounter can help create a safe environment where sex can be a mutually pleasurable and positive experience, one grounded in respect and understanding. The best sex is consensual and communicative. Sexual consent is the on-going agreement to participate in a sexual act that is granted before it takes place. It is required before any sexual activity (including kissing) and before introducing any new sexual activity
Can consent be nonverbal?
It is best to get verbal consent. Consenting to one thing does not automatically indicate consent for another. Implied consent is tricky business; it is easy to misread cues
Check out this short 3-minute video explaining consent: Consent Doubles.
Reference:

https://www.healthline.com/health/lgbtqia-safe-sex-guide#pregnancy-and-st-is
Safety
Personal Safety – Hook Up Tips
Hooking up with a stranger can be sexy, but can also be risky. To ensure your personal safety:
Bring your own condoms and lube

Carry your cell phone

Decide what you consider safe ahead of time and communicate that with your partner

Make your interests and boundaries known beforehand

Trust your instinct. Back out if your hookup is acting differently than expected

Don't be afraid to say no and leave at any point

If you are drinking, do not leave your drink unattended

Tell a trusted contact where you are going and how long you expect to be gone

Be aware of your surroundings. It is safest to initially meet in a public place
#KeepSafe – Watch Yuh Friend Back
T&T's lesbian, gay, bisexual, transgender, queer and intersex (LGBTQI) community groups (CAISO: Sex & Gender Justice, Friends For Life, IamOne Trinidad & Tobago, The Silver Lining Foundation, Trinidad & Tobago Transgender Coalition, WOMANTRA and Trinidad & Tobago Women's Caucus), who all work together as the Alliance for Justice and Diversity (AJD), continue to call on members of their communities to hold each other tighter and ensure each other's safety with the #KeepSafe campaign. 
Originally launched in 2017 as a response to reported murders of three gay men —all Caribbean migrants— over a month-long period, and amidst rumours swirling about other incidents of violence, the AJD met and swiftly developed a safety awareness campaign. Led by CAISO: Sex & Gender Justice, the groups piloted the messages at LGBTQI parties to offer simple messages: Be aware. Watch out for each other. Help find solutions. "Instead of panic, fear and victimhood, we are calling for people to increase our responsibility and vigilance, to take more loving care of each other, and to ensure each other's protection," said Colin Robinson of CAISO about the campaign. Accompanying the #KeepSafe campaign was the #SpeakOut module, specifically targeting women, trans and non-binary/gender-non-conforming people to speak out on gender-based violence. The AJD also reached out to police leadership to offer partnership and pressure in investigating the three murders, to find ways to encourage LGBTQI people who refuse to report crimes because of negative experiences with police, and to ensure accurate information about the number and nature of violent crimes against LGBTQI communities is disseminated. 
If you or someone you know was a victim of violence as a result of your sexual orientation or gender identity and require support, you are encouraged to reach out via email at justivediversitytt@gmail.com or contact a Friends For Life Social Worker at 1-868-681-4150.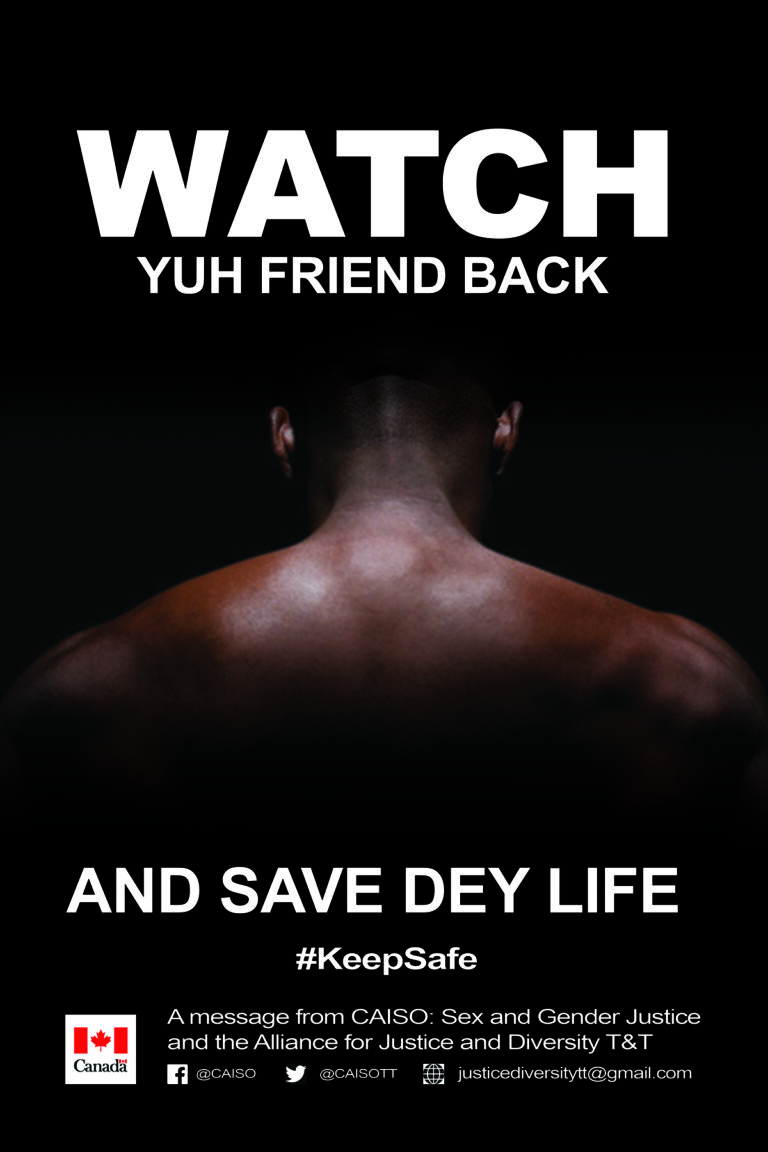 Health Tips
Determine your individual risk for pregnancy 
Trauma-focused therapist and sexuality educator Aida Manduley, LCSW, explains that for pregnancy to happen, two things need to be present: sperm and an egg. "One person needs to have testicles (where sperm is produced), prostate and bulbourethral glands (to create the other components of semen), and a urethra (for the sperm to travel through)," Manduley says. "The other person needs to have an ovary (where eggs are produced) and a uterus (where the sperm meets the egg)."
Your anatomy and the anatomy of your partner(s) are the key factor here, not your gender identity or sexual orientation. Manduley notes that people assigned female at birth on testosterone may still be able to get pregnant. Similarly, folks assigned male at birth who are taking estrogen or other hormone replacement may still be able to get partners with a uterus pregnant.
Determine your individual risk for STIs
No gender identity or sexuality is immune to STIs. The only way to know your STI status is to get tested after every encounter with a new sex partner. Our Testing Laboratories Database offers a comprehensive list of testing facilities across Trinidad & Tobago, with varying levels of cost to determine the best course of action for you.
Birth control
"Pregnancy is a risk when the involved parties have the anatomy for it," (Manduley). If you're looking to avoid pregnancy, talk to your doctor about your birth control options.
Information about sexually transmitted disease (STI) prevention, testing, and resources.
(Know) STIs, K(no)W STIs
What Are STIs?
Sexually transmitted infections (STIs) are infections spread from person to person during sex (vaginal, oral, or anal) or close intimate contact. Left untreated, STIs can spread and cause serious health problems for you and your sex partners.
A person with an STI may or may not have symptoms. When people feel perfectly fine, they don't know they have an infection that can spread. That's why doctors recommend that people who are having sex (or who have had sex in the past) get tested for STIs.
Why People Need to Tell Their Partners
So, what do you do if your test comes back positive? After being treated yourself, it's important to tell your sex partners. Why? Their health is at risk, so they need to know what's going on. It's natural to feel worried, embarrassed, and even scared. But to protect your partner, it's a conversation you need to have.
Talking About Your Sexual Health Status
For many people, talking about your sexual health may be uncomfortable, daunting even. Considerations for disclosure depends on various factors, including the nature of the relationship with your sexual partner(s). However, it's incredibly important to talk about your status with your sex partner(s); communicating with each other about your status means you can take steps to keep both of you healthy. 
Many resources can help you learn ways to disclose your status to your partners. For tips on how to start the conversation with your partner(s), check out CDC's Start Talking. Stop HIV. campaign.
Reference:
https://kidshealth.org/en/teens/stds-talk.html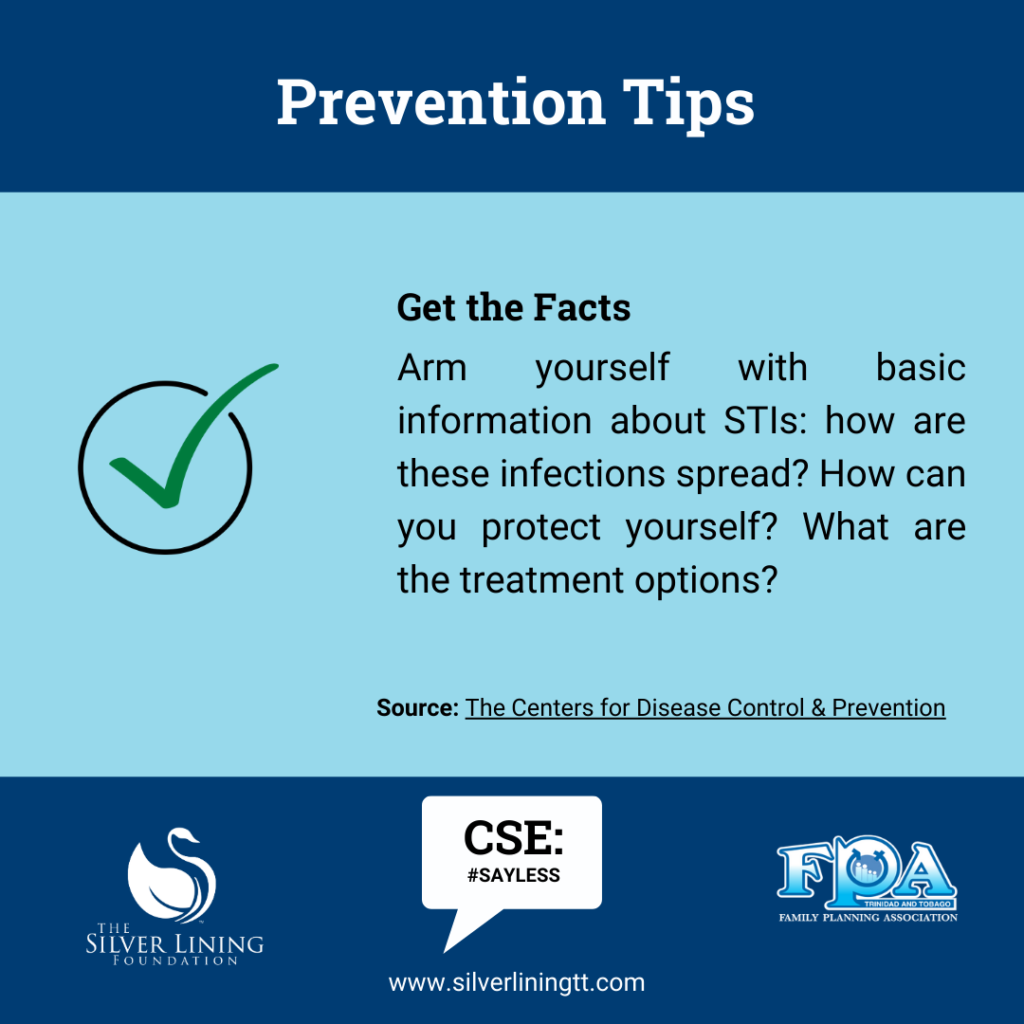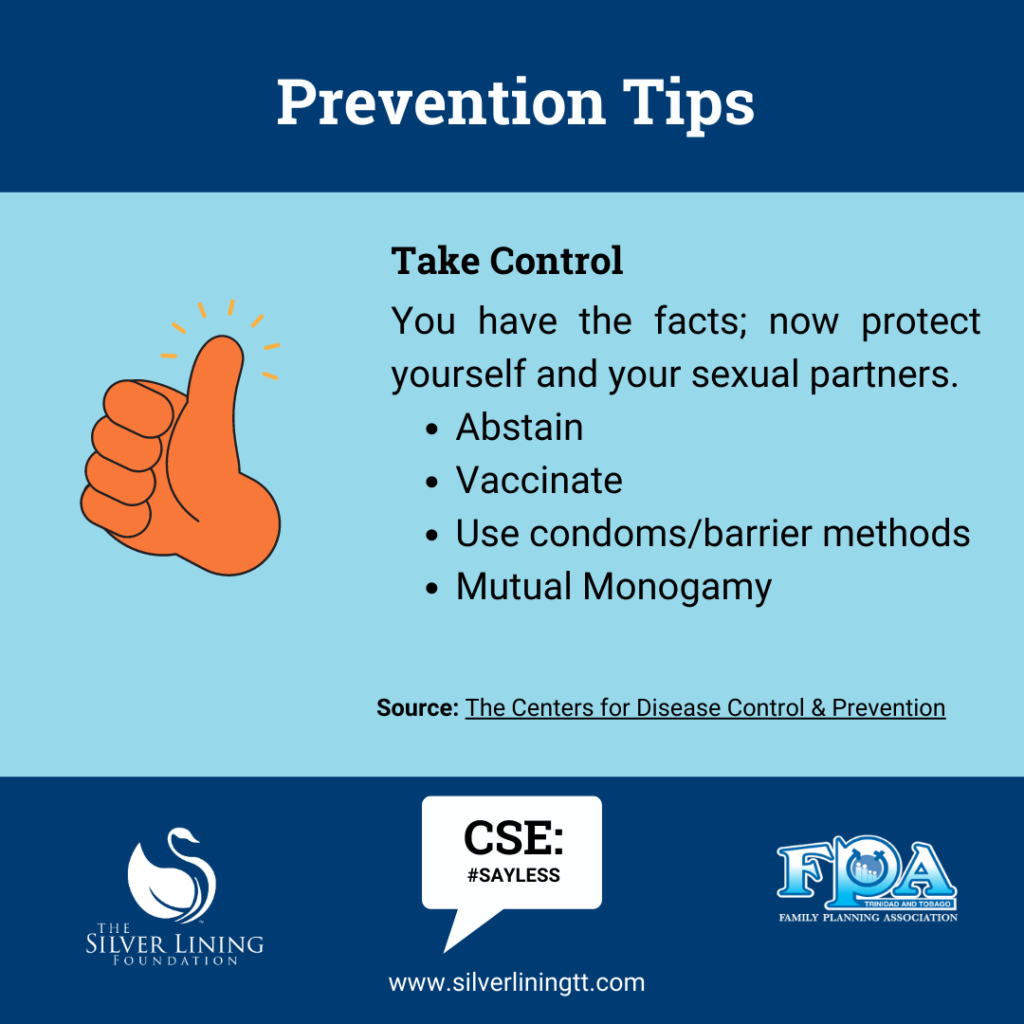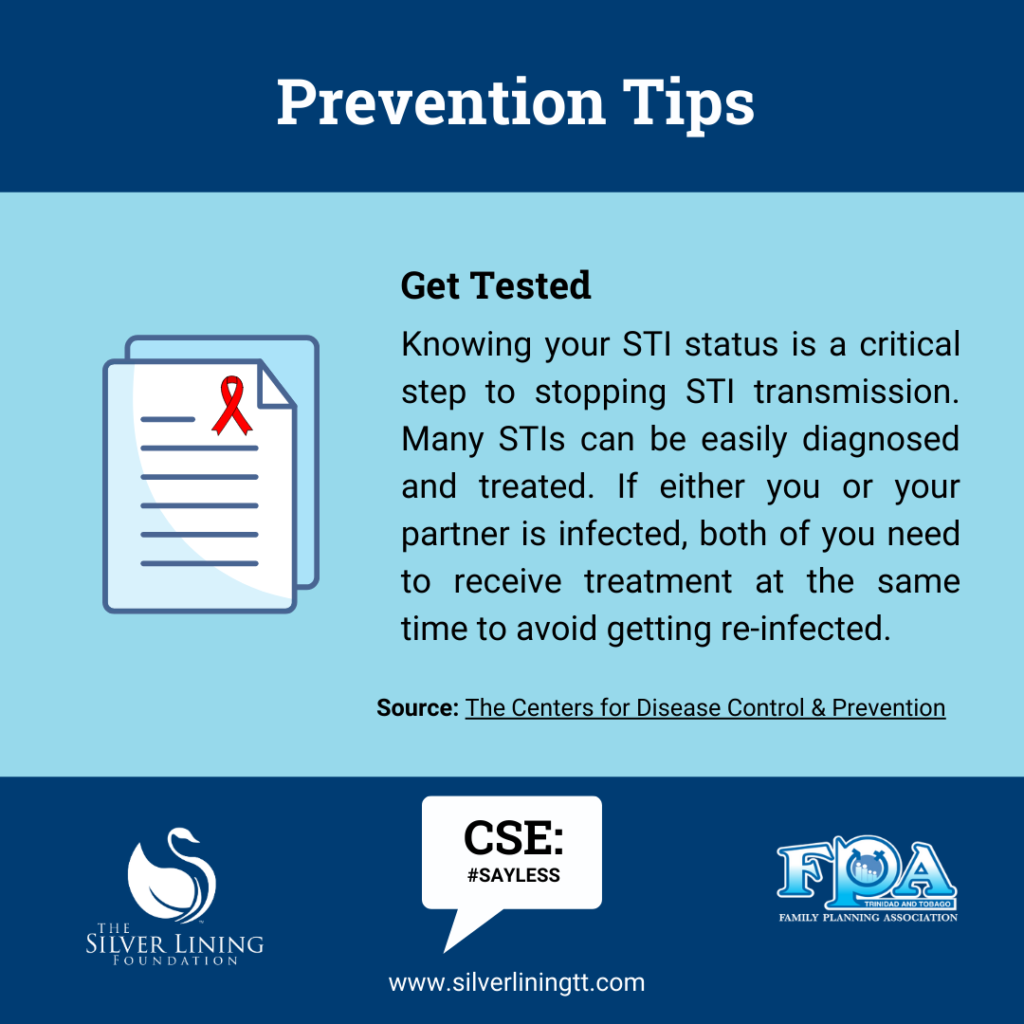 Barrier Methods for Safer Sex practices
Ensure that you use condoms and/or other barrier methods correctly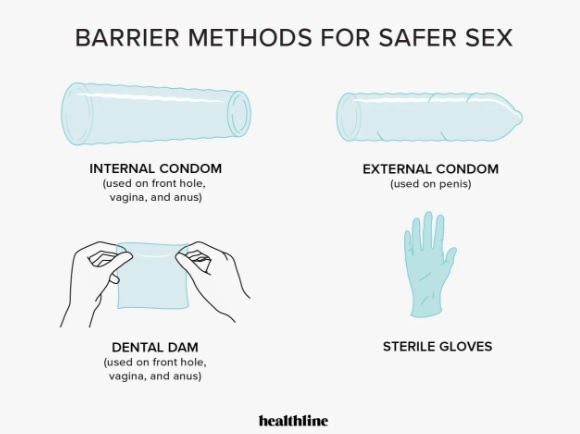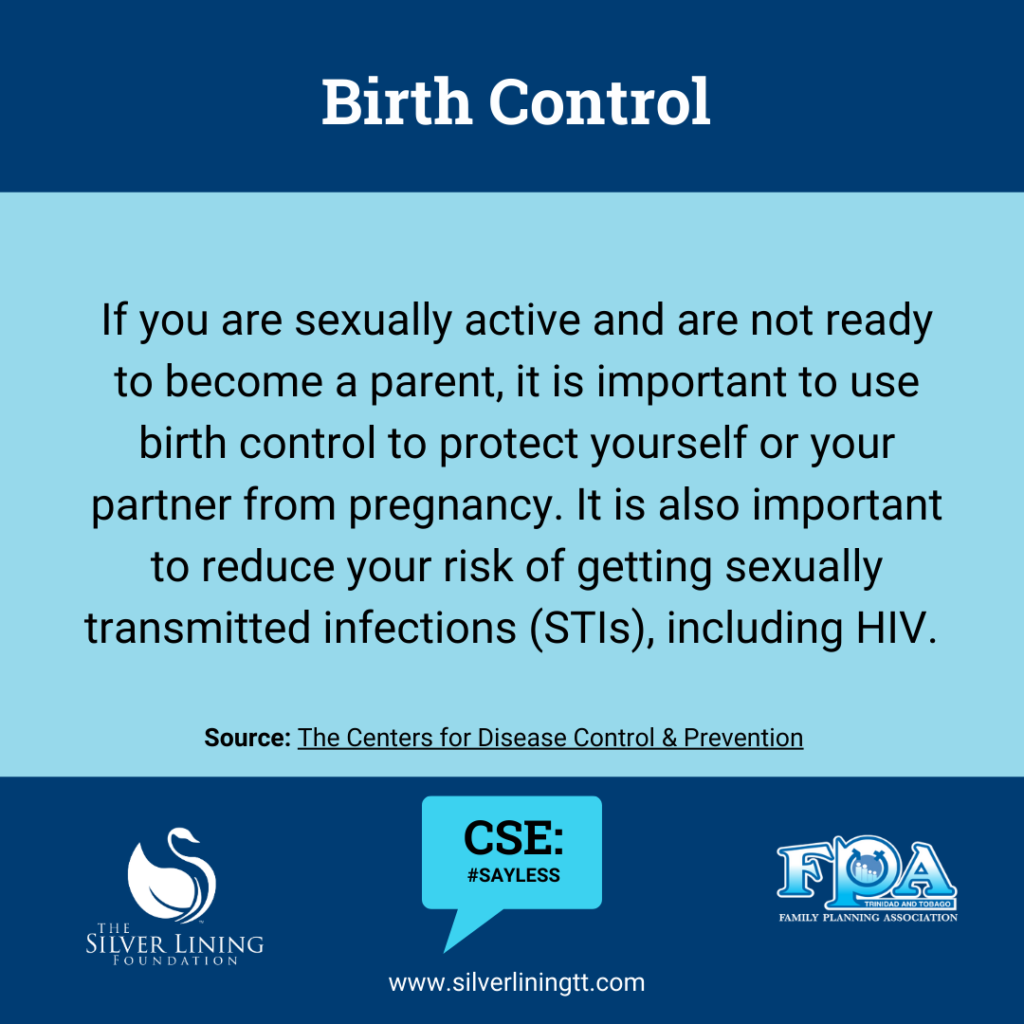 Outside Condoms
Outside condoms can be used for penetrative and oral sex involving a penis to contain the bodily fluids (e.g., semen, ejaculate, and pre-ejaculate). Outside condoms can also be used with sex toys for easy cleanup. "For sex toys made out of porous materials, they're a must," Duran says.
How to use an outside condom:
Place the rim of the condom over the penis or toy and leave a small space for bodily fluids to go by pinching the tip.
Roll the condom over the outside of the shaft until the rim of the condom meets the base.
Apply lube to reduce friction.
When done, hold the rim of the condom with your hand as it's removed from the body.
Dispose.
"Make sure to use lube that's compatible with whatever toys or barriers you're using," Manduley says. "Oil-based lubes aren't compatible with latex barriers, for example." And silicone-based lubes shouldn't be used with silicone toys.
Inside Condoms
Designed to line the walls of the vagina or anus, an inside condom can be used for penetrative sex involving the vagina, or anus.
How to use an inside condom:
Inside condoms have a closed and open ring. Apply a small amount of lube on the outside of the closed-end.
Pinch the closed ring with fingers, then push it as far back as possible, allowing the condom to line as much of the internal hole as possible.
Allow the open rim of the condom to hang out of the hole's opening.
During penetration, a body part or toy will go into the open rim of the inside condom.
After, remove the toy or body part from the inside condom slowly. Then pinch the open rim of the condom together and remove it from the body.
Dental Dams
Dams also serve as a barrier for cunnilingus or analingus.
How to use a dam:
Carefully open the package, then unfold the dam all the way.
Have the receiver apply lube to their genitals to boost feel-good sensation.
Have the giver place the dam over the body part where oral sex will be performed, and hold it in place.
When finished, throw away.
"If during play you can't tell which side was touching what body part, or it gets super covered in bodily fluids, get a new one," Manduley suggests. After all, if the barrier is compromised, it's not effective.
NB: Dams can be pricey and hard to find. Luckily, you can make your own dam by cutting open an outside condom. This step-by-step guide can help you get started.
Gloves and Finger Cots
Gloves or finger cots protect genitals from the germs found on your finger or nail during one-finger fingering, as well as keep that finger bodily fluid-free. Gloves and Finger Cots can be used to facilitate manual stimulation.
How to use cots or gloves:
Wash and dry hands, then slide on the cot/glove.
Apply lube to barriers and bits to increase pleasure.
Use one glove for only one body part. New body part = new glove.
When finished, pinch the base of the barrier and pull it toward your fingers, turning it inside out to keep fluids where they are.
Dispose.
TIP: "Get them in a colour that feels fun or sexy to you and your partners," Manduley says. "Black nitrile gloves, for instance, are a key part of many folks' sex toolkit."
Reference:
https://www.healthline.com/health/lgbtqia-safe-sex-guide#condoms-and-barriers
Vaccinations
Stay up to date on medications, vaccines, and screenings. You should make every effort to stay up to date on vaccines, specifically Hepatitis A, Hepatitis B and HPV. Citizens of Trinidad and Tobago are fortunate to access these for free at the public health centres, availability may vary.
NB: While the HPV vaccine was previously only recommended for people assigned female at birth, the current Centers for Disease Control and Prevention (CDC) guidelines recommend the vaccination for all folks between the ages of 11 and 26. Some 27- to 45-year-olds who aren't already vaccinated may also decide to get the vaccine after assessing their risk for HPV.
Reference:
https://www.healthline.com/health/lgbtqia-safe-sex-guide#pregnancy-and-st-is