One day following the commemorations of National Coming Out Day, we pause to reflect on the tragic passing of Laramie, Wyoming teen, Matthew Shepard, who left us on this day – nineteen years ago.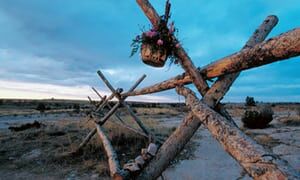 (A basket of flowers hangs from the fence where Matthew Shepard was left to die. Photo: Steve Liss/Time & Life Pictures/Getty Images)
It is no secret that Matthew's story could very well have been any one of ours. As LGBTQIA youths in Trinidad and Tobago we understand the all-too familiar story of exclusion, fear and rejection. In 2017, we still have to hide from the bullies, worry about our friends and families discovering our "secret," and grappling with a system that deems us as second-class citizens, even as we forge our own paths to success and triumph.
But there is hope! Despite the heart-breaking loss of their son, we have seen Matthew's parents, Judy and Dennis Shepard over the past nineteen years, emphatically and courageously fight to challenge long-held traditionalist beliefs, open hearts and change laws to #EraseHate from our world.
Their crusade has morphed into an illuminating butterfly effect around the world which the Silver Lining Foundation (SLF) can definitely attest to. Through their years of staunch advocacy and reclaiming Matthew's stolen voice, they have captured the longstanding pain and suffering of a community, once voiceless and largely ignored.
While the tragic passing of our beloved George Kazanjian may have been our initial call-to-action, Matthew's harrowing story, many years prior, planted the seed of individual activism in each of us that will eventually turned into a beckoning call to never allow silence to drown out the cries of injustice and hate. Inspired by the work of the Shepard's, this has been the driving force of our endless crusade over the past five years at SLF.
So, to all of the LGBTQIA youths of our nation, we understand that your realities may seem difficult and the future ahead may seem bleak, but in spite of the challenges you face, all of us here at SLF want you to know that we are your strength, we are your shoulders to cry or lean on, and we are your voice. And most importantly, you are not alone.
We send our most sincere condolences to Dennis and Judy Shepard on this day and we also say a heartfelt thank you to the both of them for being the surrogate mum and dad we wished we all had, and for leaving us with inspiration and immense hope for a better tomorrow.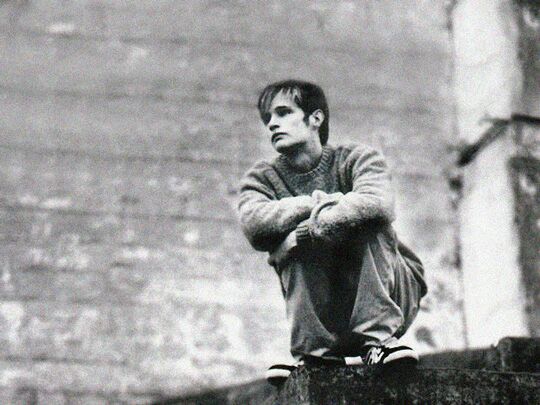 Matthew Shepard | December 1, 1976 – October 12, 1998
Kennedy Everett Maraj
The Silver Lining Foundation