T&T Proud For Pride
---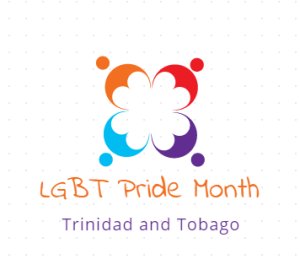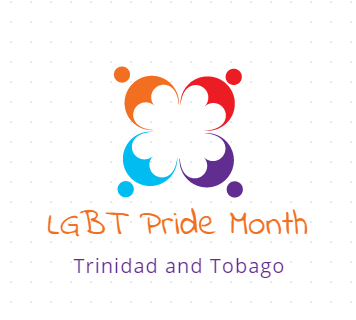 Our events may be limited in Trinidad & Tobago but LGBT Pride Month is highly celebrated within the local LGBT community. It serves as a time to remember the reasons for our existence and for the work we have been engaged in. It also is a time of remembrance of those who we've helped along the way, and to memorialize those who have lost their way. It is during this time that many NGOs and individuals alongside The Silver Lining Foundation (SLF) join their voices in solidarity.
Many Trinidadians have frequented Pride events that are held both in Trinidad and in other parts of the world. A few of these lucky individuals shared their heart-warming experiences with SLF:
Toronto Pride
In 2011 I went to my first Pride parade in Toronto. It was exciting to see the floats and the various groups. There was a large crowd bursting with exhilaration.

It was a way to show support to the community but also to feel closer to it, as a bisexual woman in a marriage to a man and in all regards disconnected from the community.

Being at Pride was liberating for a number of reasons (1) People were nude, semi-nude or fully dressed, but all embraced themselves and their bodies. (2) It was a reminder that you can be gay and proud. (3) I was stepping out of the box I had been placed in and told I had to be that way; I was finding my own pride and my own sense of self.
Mizz Jinnay's Pride Soiree
In June 2014, I attended a pride event done by a local drag queen, Mizz Jinnay, at Studio Rumours in Trinidad

The atmosphere was energetic and joyful. The audience was quite excited for the show and was extremely engaged in the entire event.

Attending the event, for me, meant that I was at a place where I belonged, with people who were like me, and we were all there to support and celebrate each other's diversity. It helped me to feel a sense of togetherness and strength in the local LGBT community.
Liberating Curacao
I attended Curacao -Pride week 2015. The atmosphere was very welcoming, fun, pleasant and overall liberating. I felt free and confident in my own skin. I got to socialize with persons like me from around the world and experienced gay culture far from what I have been exposed to in Trinidad.
NYC Pride
I attended June Pride 2014 in New York City.  It was very similar to Carnival; an atmosphere of freeness and total enjoyment. Everyone was letting loose and happy to share the company of others who share the same passions as everyone else there.

To attend pride meant that I could relish in who I was guilt free. I could walk the streets with my identity and not be afraid of who thought I'll of it. It was a public portrayal of my true identity to the world.
Iowa and San Francisco Pride
In Iowa, as part of the International Visitors Leadership Program, the Caribbean delegation had the distinct pleasure of leading Iowa City's Pride parade in 2014. It was such a beautiful experience. Literally, there were crowds of people gathered in the city's central plaza just to celebrate the fact that we were LGBT! It was my first Pride experience and I just could not believe it. There was so much love and support from all those wonderful people present. They were perfect strangers yet they had the world of love and support and energy to give to all of us. I wish that someday we would experience that here in Trinidad and Tobago and the Caribbean. I hope for the day when we as LGBT folks can be celebrated and accepted for who we are here in the Caribbean, instead of the discrimination that exists.

San Francisco Pride parade 2014 however, was where the real party was at! We joined with the folks of the San Francisco LGBT Center on their Pride float. The SF LGBT Center is home to a great number of San Francisco's homeless LGBT youths. We were given a brief of all their work. The saddening statistic presented to us was that 60% of all homeless youths in San Francisco are kids kicked out of their homes because their parents would not accept them. The kids all head to San Francisco because the City is famed for their social services and work with all manner of people who are downtrodden and in need of a hand up. It re-affirmed all or commitments to return to the Caribbean and create such support systems for our own.

All in all, Pride took on an even greater importance. Being proud of who you are and loving yourself is the first major step towards leading a true and fulfilling life. While there are still may pockets of discrimination here at home, support exists and continues to grow and I look forward to the day when we can all say in one accord that we can and will succeed together as a people regardless of differences that we may have.
We hope these experiences have given you the motivation to go out and celebrate this joyous month. You may even feel inspired to host your own Pride Month event. Feel free to send us your comments and invitations! Look out for more blog posts during June where we continue to support, educate and advocate through Pride Month 2016!