Trans Day of Visibility
---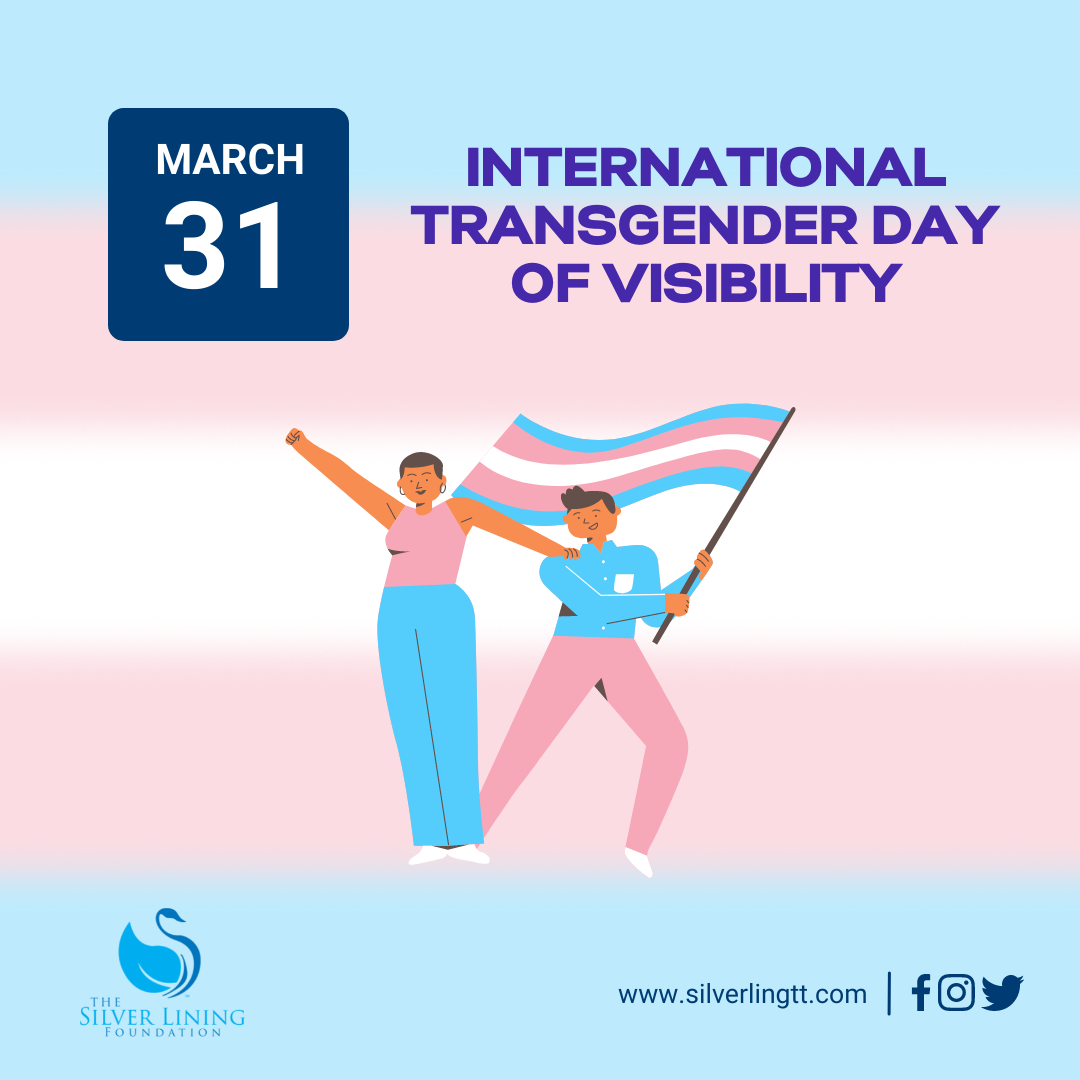 Author: Sarikha Bispath
Editor: Earl AJ Edmund
Today, on International Transgender Day of Visibility, we recognize and celebrate the relentless resilience and accomplishments of the transgender community. 
Commemorated annually on March 31st, International Transgender Day of Visibility is dedicated to celebrating the accomplishments of transgender and gender non-conforming people. On this day, we celebrate and uplift trans and gender non-conforming people and advocate for more inclusion and protected rights for them in efforts to create a safe and equal society. The day is also one to push for continued work to achieve true justice.
The commemoration of this day is a direct reflection of the continuous oppression that transgender people face. Unfortunately, their reality of embracing their identity and becoming their truest selves includes the perpetuation of discrimination, continuing to face harassment and inequality in every aspect of their lives. Despite these hurdles, trans and gender non-conforming people continue to persevere in making significant contributions to society at large. They are pillars of unwavering acceptance and immense pride and we should all take inspiration from this community who live authentically and are wholly, unapologetically themselves. 
Although Trinidad and Tobago has substantial efforts yet to be made in the advancement of transgender rights, the swearing-in of our very first openly transgender Senator, Jowelle De Souza, in February 2022 is remarkable progress. Ms De Souza's perseverance and her outstanding accomplishments in politics and business are exemplary, demonstrating why we must continue to support, uplift and encourage the full participation of everyone, regardless of their gender identity or sexual orientation, in the advancement and progression of our society. 
As we celebrate and commemorate  International Transgender Day of Visibility, we at the Silver Lining Foundation remind ourselves to remember those who still feel invisible, even in their own communities, or who may feel fearful of violence and discrimination as they navigate their daily lives. We reaffirm our commitment to working towards a society that ensures the safety and equality of all people, one where every transgender and non-binary person is respected and protected. We will continue to provide platforms and safe spaces for transgender people, raise awareness of their struggles, and celebrate their achievements.
We see you, we hear you, we love you and we stand with you.