Celebrating a Decade of Support, Education and Advocacy
---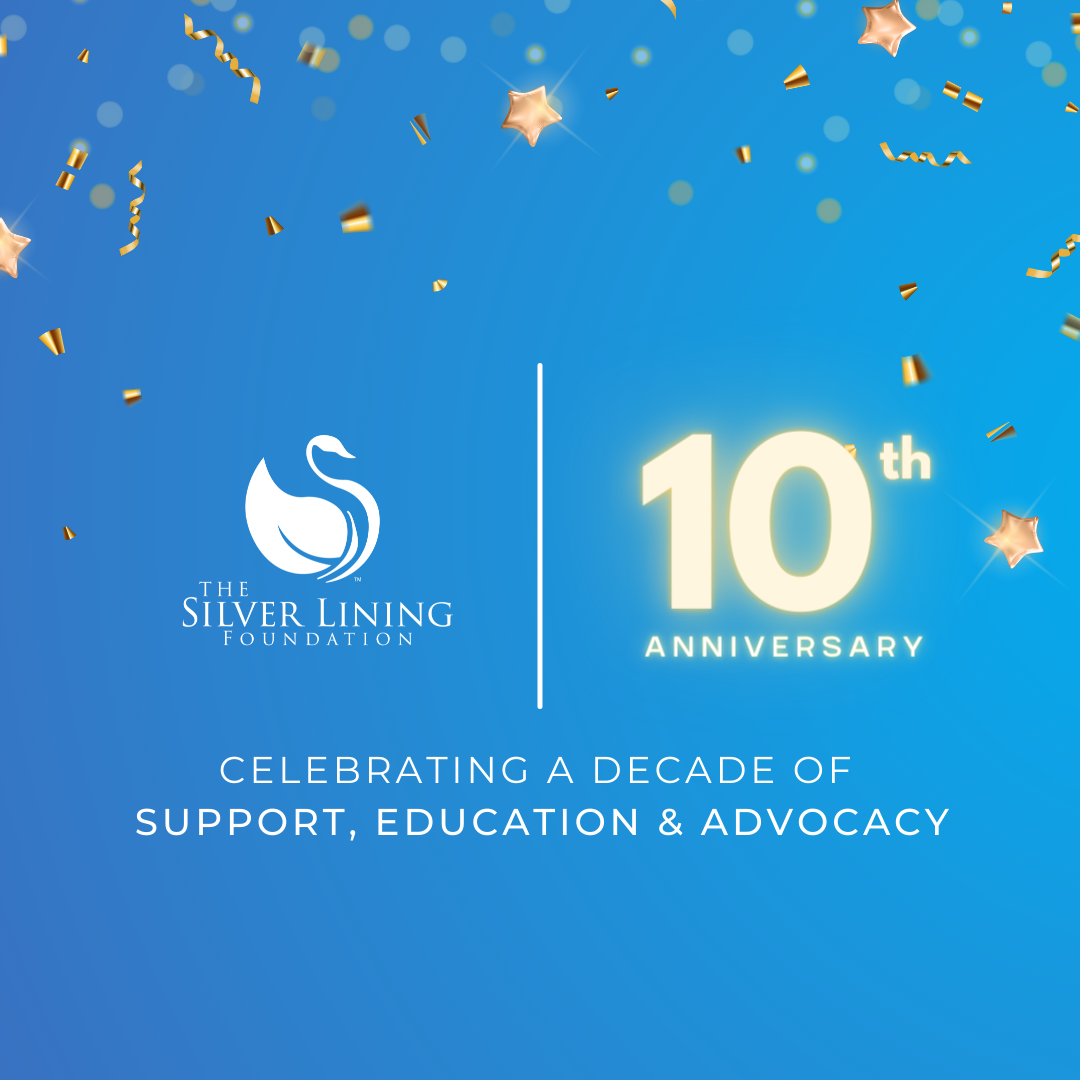 A "silver lining" is a sign of hope in the face of adversity. Ten years ago, SLF was that sign of hope, a figment of the imagination of a group of young people, motivated to create a better society for LGBTQIA+ young people following the tragic death by suicide of a 16-year-old secondary school student who found it impossible to deal with the difficulties arising from his sexuality. A decade later, SLF has gone from an idea to a fully realised, functional, highly recognised youth organisation whose mission remains focused on the protection and nurturing of young LGBTQI people, creating safe environments where they feel seen, valued and loved.
Our work began by building a support group for LGBTQIA+ students across the various campuses of our nation's universities and colleges through our Safe Space programme while simultaneously developing a toolkit for parents who are facing their child opening up and coming out to them.
Utilising our three-pronged approach of support, education and advocacy, we continue to encourage people to participate in community efforts, showing others the real lived experiences and everyday life of LGBTQIA+ people, while also advocating for fair and equal treatment.
We continue to envision a society free from harm and discrimination, conducive to respect and self-acceptance regardless of sexual orientation or gender identity/expression, where our nation's youth not only feel safe but empowered.
Reflecting on our growth, it feels as if the decade has flown by.
With the support of our leadership team, our colleagues from other LGBTQIA+ and feminist organisations, our project partners and stakeholders, SLF has attained some great achievements through sheer hard work and collaboration.
Through these projects and partnerships, our work has evolved into a truly intersectional model of change, taking a look at bullying from a holistic perspective – from the engagement of school administrations and student support services to the family to peers, in the hopes that these initiatives will add to the discourse around bullying, gender-based violence (GBV), comprehensive sex education (CSE) and queerphobia.
Through our 2016 "Bullying and Gender-Based Violence in Secondary Schools" National School Climate Study, the first of its kind in the region, we provided data showing how bullying and school violence results from primarily prejudicial stereotypes and misconceptions of gender and sexuality.
The data collected in this report was used to expand on our peer support group to offer the same type of psychosocial support and knowledge to parents and guardians of LGBTQIA+ persons through our Stronger Families project.
Coupled with this crisis support, we trained 40 teachers and guidance counsellors through our Safer Schools: Managing Diverse Classrooms workshop, encouraging them to challenge the underlying role and influence that gender bias, toxic masculinity and homophobia play in acts of bullying and aggression displayed by students at schools.
As we look toward the next decade ahead, know that none of our achievements would have been made possible without any of you. You have believed in and supported our work for 10 years and that support does not go unnoticed.
No amount of research, support or education initiative will make a difference if LGBTQIA+ persons aren't included in the conversation towards betterment. Every project, every programme and every initiative that we have undertaken has been designed and made visible with each one of you in mind.
We remain incredibly appreciative, humbled and grateful for your support and we thank you, our Silver Linings – our signs of hope, for sticking with us for the past decade.
Our resolve remains strong, undisturbed and laser-focused. We continue to work towards building a society where every LGBTQ+ person feels safe, protected and accepted in every aspect of their life.
Ten years is an incredible milestone and we hope that you will continue championing the cause with us in the next decade as we work to create safer classrooms, build stronger families and empower our nation's youth.
Happy Anniversary!