MEDIA RELEASE – SLF Advocates for School Climate Reform, Restorative Justice and Stronger Support Systems Amidst Increased Incidents of School Violence
---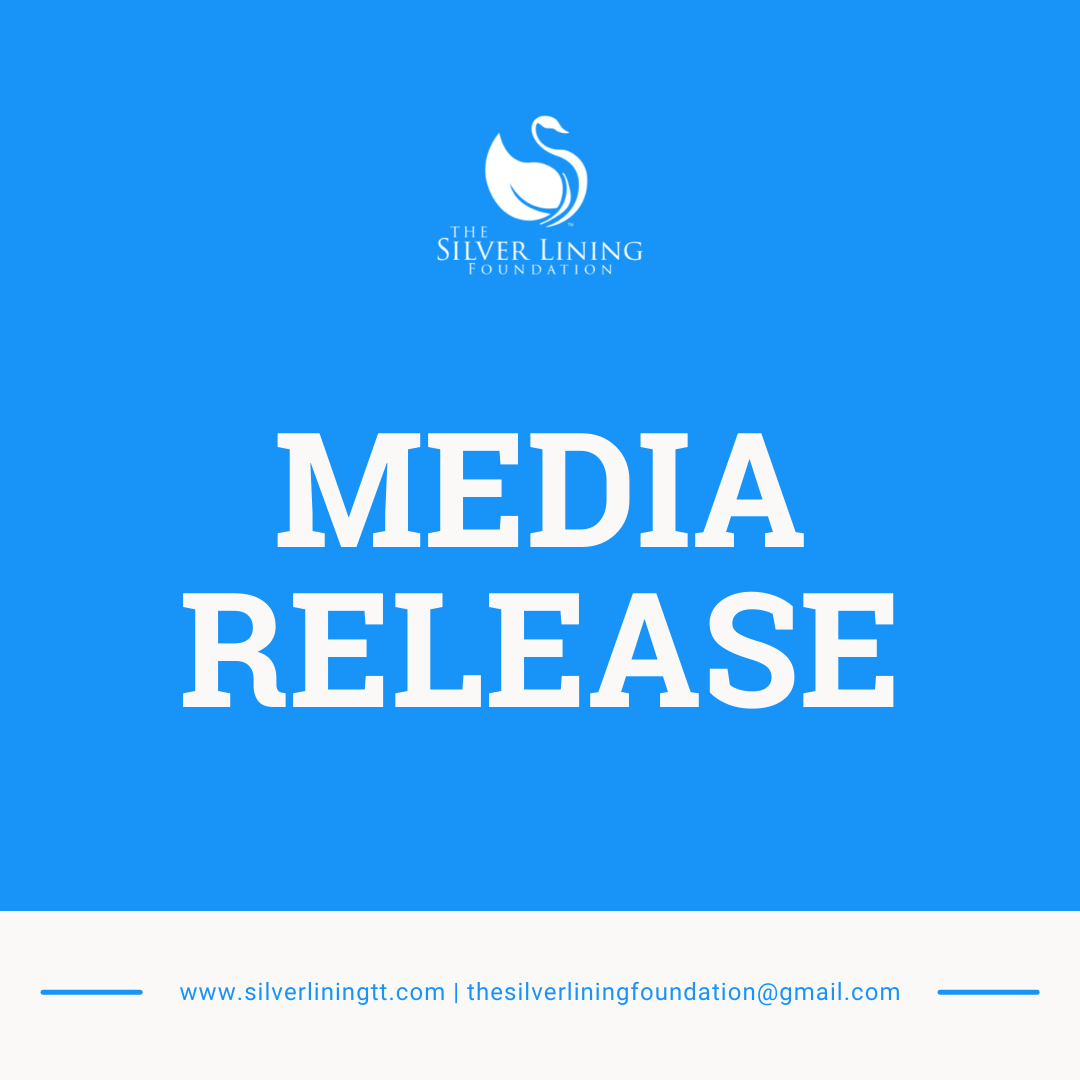 For Immediate Release
April 26th, 2022
CONTACT – Jeremy Steffan Edwards, Executive Director | 1-868-470-1967
CHAGUANAS (April 26th, 2022) – The Silver Lining Foundation (SLF) notes, with concern, growing incidents of school violence. Sadly, these incidents are not new. Young people have always reached out to us, recounting incidents of daily taunts, derogatory name-calling, cyberbullying and even physical attacks from their peers and, in some cases, from their own parents and loved ones. Our schools, once a place that celebrated and fostered young, inquisitive minds, have been replaced as a literal battlefield for our youth, having to dodge insults and violent attacks from bullies. We call on all key ministries and agencies, particularly the Ministry of Education, to take action to address this growing community issue.
Reducing instances of bullying and violence in our schools is of key importance for SLF, evidenced by our research into Bullying & Gender-based Violence. Addressing bullying and school violence starts with moving away from repressive and punitive punishments that have held us back in the past; we ought to be adopting solutions that are founded on proven research and data. We must reform the curriculum to include different aspects of children's development and incorporate social and emotional learning and social justice learning while building out more robust support services for students.
Our 2016 and 2019 studies on Bullying & Gender-based Violence in Secondary Schools both highlight the importance of tracking changes in bullying and school climate factors in secondary schools and also look at bullying and school violence from a holistic perspective, simultaneously measuring perpetration and victimisation. These pioneering studies unequivocally assert that there is no rigid dichotomy between bullying and violence; we cannot say we wish to address school violence without considering the impact bullying has on our children in their various environments. How else do we address violence in schools if we do not recognise bullying in all its forms? Bullying and school violence are inextricably linked and have direct and harmful impacts on the safety and quality of education that we provide to our nation's children.
The current school disciplinary matrix, as laid out by the Ministry of Education, is not as effective as it should be. This shows that disciplinary measures must change. The Ministry of Education, in its statement on April 21st, indicated that police presence would be increased at the identified schools. Whilst we welcome the increased support from the Ministry of National Security via the T&T Police Service, these tactics are rooted in punitive punishments. SLF continues to advocate for restorative justice practices as tools to empower students and positively impact behaviours, rather than perpetuate a culture of punitive punishment. Violence has no place in our nation's classrooms and there is much work to be done in making schools a place that is free from this social ill.
It is the hope of SLF that the findings of this survey would motivate policymakers and educators to develop more pertinent reporting, intervention and prevention strategies when addressing the problem of bullying and violence in our nation's secondary schools. The data provides a solid empirical basis for creating and testing long-term solutions for this growing social ill. We all have a crucial role in promoting school safety – students, school staff, parents and the various Ministries and agencies. We at SLF continue to remain accessible, ready to sit with all stakeholders and use our data, married with your expertise, in good faith as we accelerate our efforts in support, education and advocacy to start building local, tested and holistic solutions so that our youth are able to realise their right to an education and achieve their full potential.
The complete 2016 and 2019 reports and shareable infographics can be found at www.silverliningtt.com.
About the Survey
The surveys were done in collaboration with the UNESCO Associated Schools Network (ASPnet). The 2019 survey was funded by the European Union as a part of the Sexual Culture of Justice (SCJ), a human rights project spearheaded by the Institute for Gender & Development Studies (IGDS) at the University of the West Indies (UWI) St Augustine campus.
About SLF
SLF is a guardian body for the prevention of bullying, suicide and discrimination, geared primarily towards lesbian, gay, bisexual, transgender and queer or questioning (LGBTQ) youths. We are guided by a multi-pronged approach under the framework of support, education & advocacy (S.E.A) where we envision that we will be able to empower youth, create safer classrooms and build stronger families.
Jeremy Steffan Edwards
Executive Director
The Silver Lining Foundation
– END –