Let's Get Better Together: IG Live!
---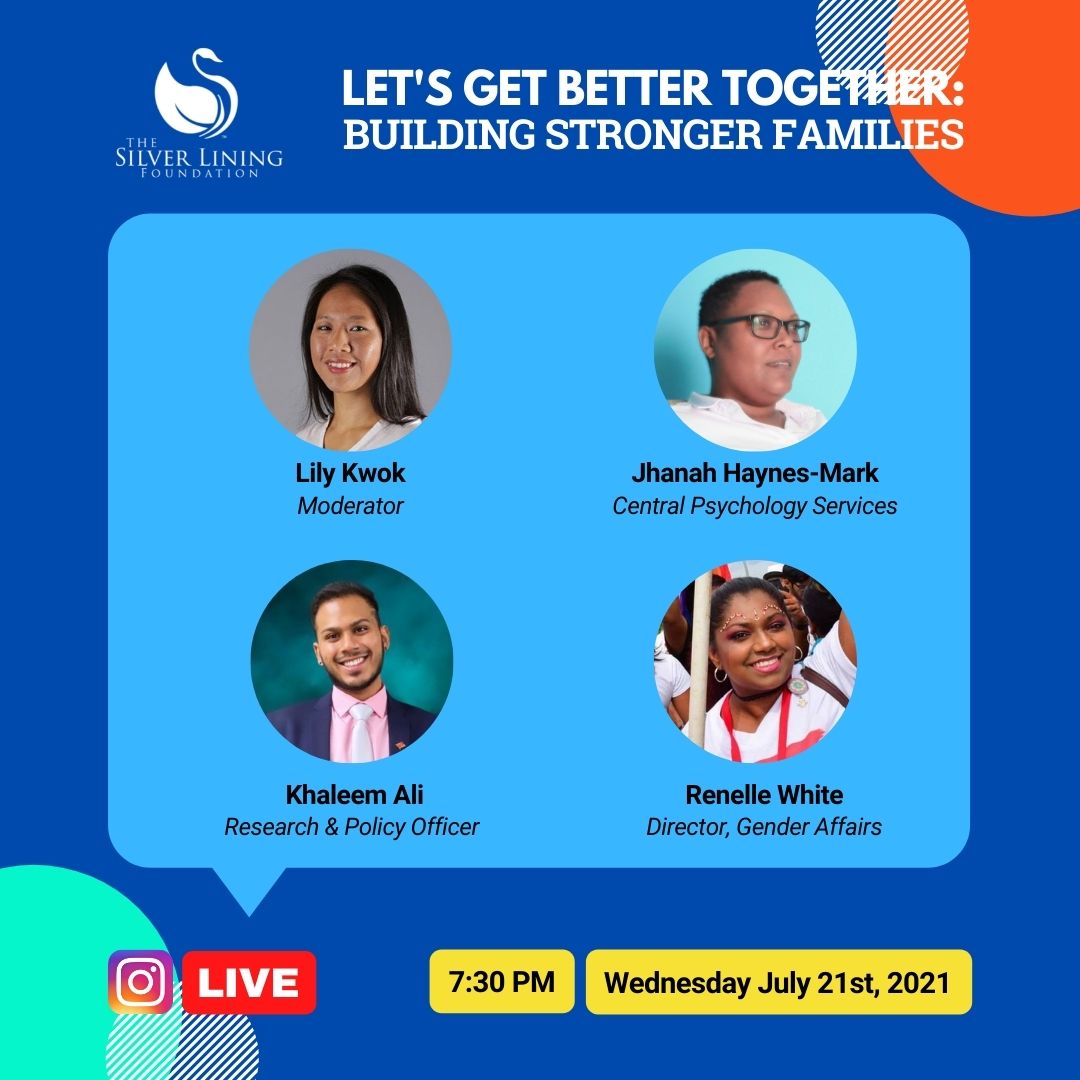 July is Trinidad and Tobago's local #Pride month 🏳️‍🌈, and against the backdrop of COVID-19, we are reminded that many members of our community are experiencing increased hardships with regards to their physical and mental health, economic livelihoods and personal safety under this pandemic. 'Building Stronger Families: Let's Get Better Together!' is an opportunity to connect and discuss ways we can best support ourselves and each other.
Join us on Instagram Live (@silverliningtt) Wednesday 21st July at 7:30 pm as we discuss mental health, the lived LGBTQIA+ experience in T&T and how we can build stronger relationships between LGBTQIA+ individuals and their families.
Khaleem Ali (Research & Policy Officer) and Renelle White (Director, Gender Affairs) of The Silver Lining Foundation will be in conversation with Counselling Psychologist Jhanah Haynes-Mark on ways we can get better together! Q & Slay (Q&A) to follow! 🙌
#SLF #BuildingStrongerFamilies #PrideInOurLiberty #TTPride2021 #MentalHealth #LGBTQIA+