Join our Peer Support Network!
---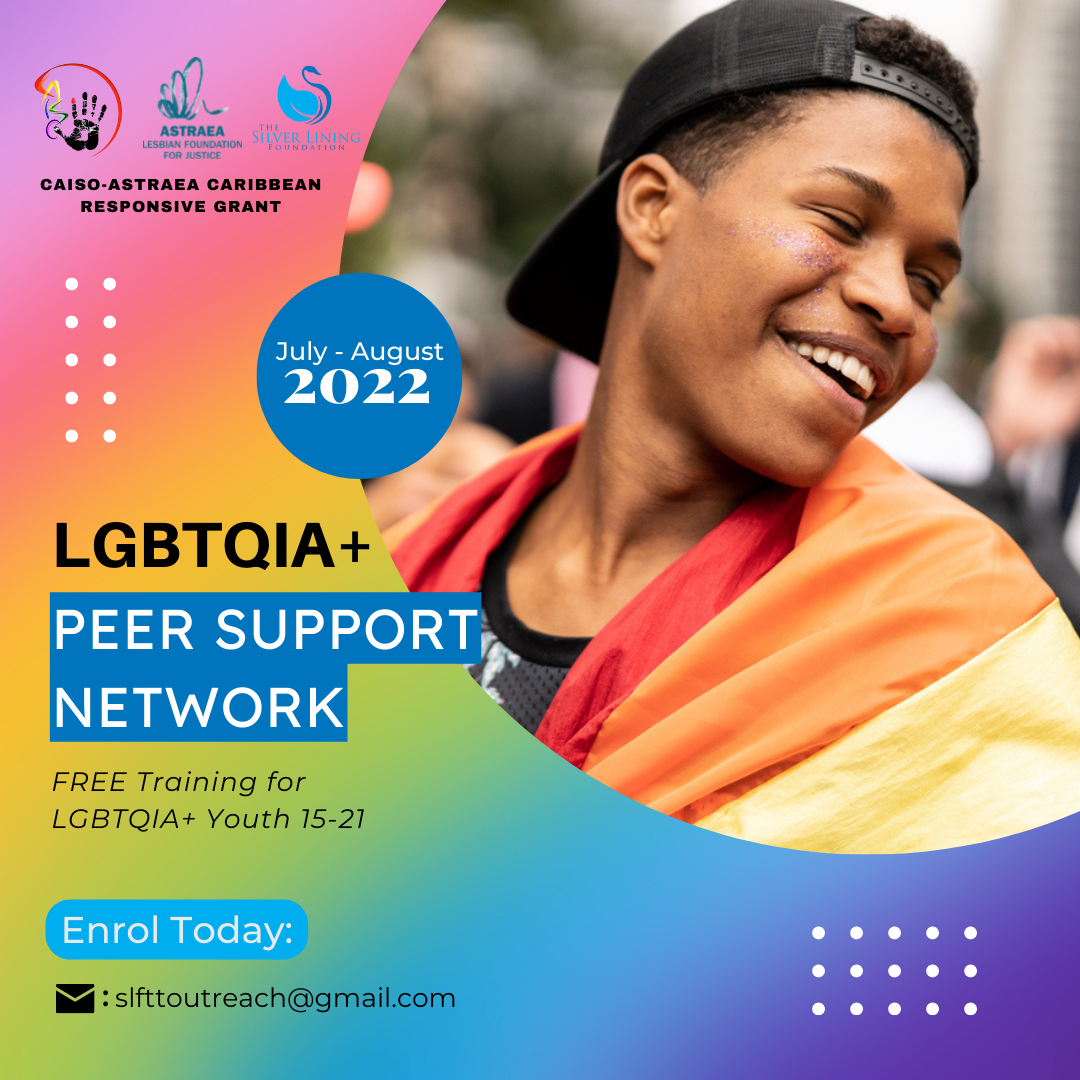 Are you or anyone you know an LGBTQI+ person between the age of 15 and 21 and would like to become a peer mentor? This Pride, The Silver Lining Foundation is pleased to launch our newest project: the Peer Support Network, a programme seeking to empower young LGBTQIA+ people through a series of workshops to bring resolution to their own issues in a safe space with their peers by removing the stigma and isolation that young people may feel.
The workshops will be conducted over five (5) 3-hour sessions, held weekly, running from July to August 2022. Participants will be equipped with the skills and tools to help other young people who may be facing similar issues to feel understood, empowered and less alone. Sessions will focus on conflict resolution, communication, decision making and ethical conduct. You will be awarded a Certificate of Completion upon successful completion of the programme and be assigned a peer mentee.
Participants under the age of 18 must have the consent of their parents to enrol in the programme.
Interested in participating in the workshop? Please forward a 300-word statement of interest to slfttoutreach@gmail.com by July 15th, 2022.
Limited spaces are available!