IDAHOBIT 2022: "Our Bodies, Our Lives, Our Rights"
---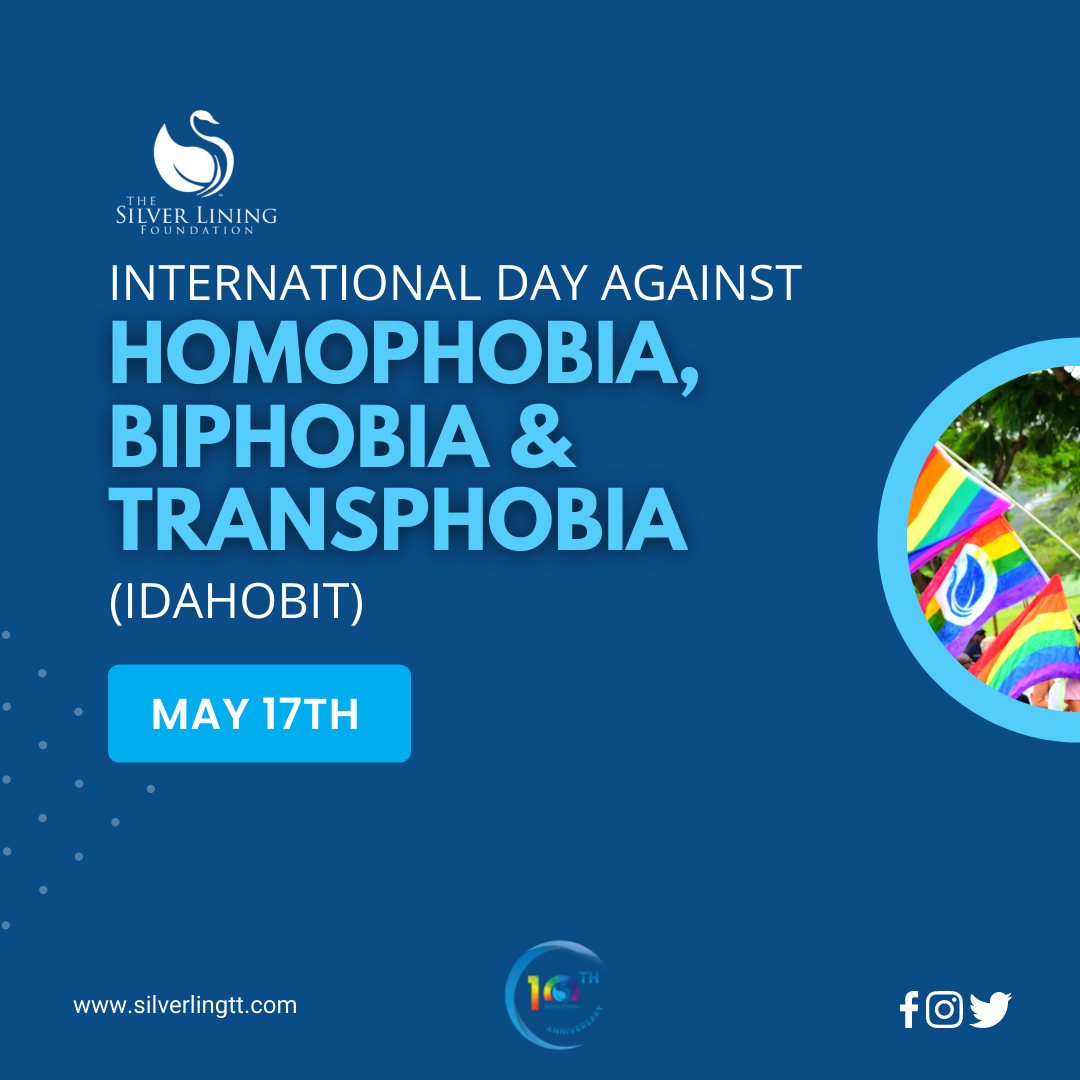 The International Day Against Homophobia, Biphobia and Transphobia (IDAHOBIT), observed annually on May 17th, is a day that raises awareness of the continued discrimination of LGTBQIA+ communities across the globe and calls for acceptance, inclusion and protection. IDAHOBIT coincides with the World Health Organisation's removal of homosexuality as a mental disorder from the International Classification of Diseases in 1990 and is commemorated to raise awareness of the violations of human rights and to advocate for equitable, sustainable and inclusive policy-making and change.
As we reflect on 10 years of support, education and advocacy, The Silver Lining Foundation (SLF) has always believed that the ability to make our own decisions about our bodies, health and sexual life is a human right, decisions that should be made without fear, violence or discrimination. This year's IDAHOBIT theme, "Our Bodies, Our Lives, Our Rights", is of particular importance to us as we further our push for safer spaces, stronger families and empowered youth. It also comes at a time when there is increased advocacy for gender expression, bodily autonomy, awareness of sexual and reproductive health rights and ending gender-based violence.
Many LGBTQIA+ people continue to experience discrimination, prejudice and violence across global communities. The COVID-19 pandemic would have likely further intensified feelings of social exclusion and violence experienced by LGBTQIA+ people, having been isolated with unsupportive family members, away from their support systems. Not only has this reality likely made LGBTQIA+ people more vulnerable to negative mental health impacts but it creates new and unique problems for many of them with risk for depression, anxiety and suicidal ideations correlating to possibly increased experiences of discrimination, rejection and violence.
As we navigate the ongoing pandemic and usher in a new wave of normalcy, we recognise that progress, though insufficient or universal, has been made in the furtherance and push for equality and recognition of human rights. Visibility efforts have allowed for the increased representation of LGBTQIA+ people in many aspects of life and more positive dialogue on real, lived LGBTQIA+ experiences. Progress must also be made to change the narratives on harmful and deeply ingrained social norms to ensure that LGBTQI+ people exist in a world that is safe and accepting.
The Silver Lining Foundation (SLF) believes that by utilising our three-pronged approach of support, education and advocacy, people can mobilise each other to foster safer spaces, build stronger families and empower each other. We continue to encourage persons to participate in community efforts, support each other, educate persons on what real LGBTQIA+ experiences and everyday life is and advocate for fair and equal treatment.
We at SLF stand in solidarity with the LGBTQI+ community and proudly commemorate the International Day Against Homophobia, Biphobia and Transphobia (IDAHOBIT). We all have a part to play in speaking up and speaking out against discrimination, prejudice, violence and any harmful act, regardless of when or where it occurs. We recommit ourselves to the necessary work of fostering inclusion, and diversity and defending sexual and reproductive rights for all.