IDAHOBIT 2021: Together: Resisting, Supporting and Healing
---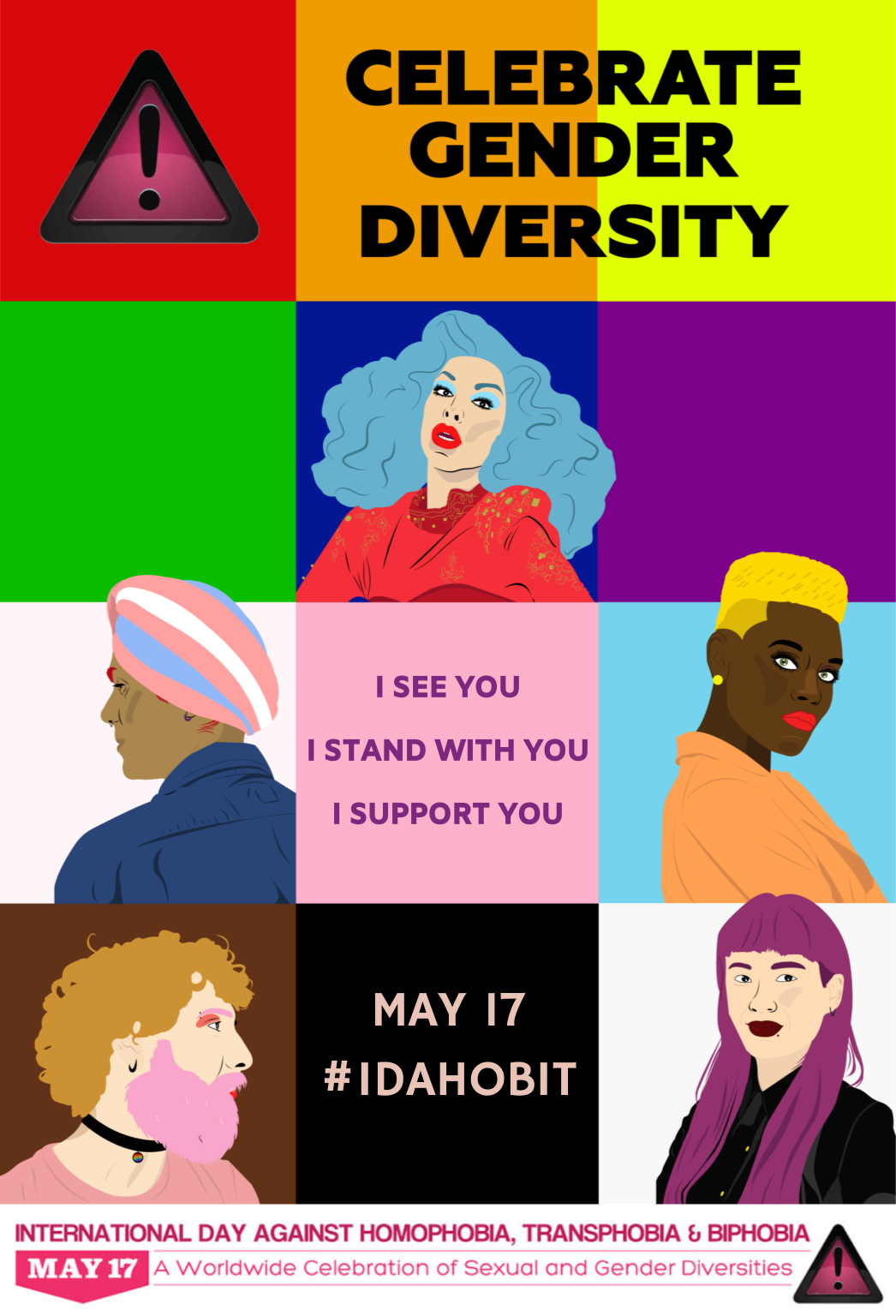 Written by: Shaian Albert
The COVID-19 pandemic, unfortunately, continues to ravage across multiple countries, including ours, exacerbating conditions of violence, exclusion and discrimination towards the most vulnerable groups and communities. LGBTQI+ individuals have experienced amplified levels of institutional discrimination, violence and bullying. Exclusion from proper health care, housing, education and financial aid have been some areas in which individuals identifying as LGBTQI+ continue to be stigmatized within various states. Lockdown measures have fuelled instances of abuse of LGBTQI+ teens at home, the unemployed through the denial of benefits and saw governments infringe and repeal legislative rights of LGBTQI+ persons.
This day marks sixteen (16) years since the IDAHOBIT initiative was officially recognized as an international observance. It is commemorated to raise awareness of the violations of human rights and to advocate for equitable, sustainable and inclusive policy-making and change. This year's theme, "Together: Resisting, Supporting and Healing" is one the Silver Lining Foundation (SLF) remains dedicated to through our advocacy work, youth-led and youth-focused research and psycho-social support for teens, LGBTQI+ individuals and victims of bullying, regardless of their age, gender or sexual orientation. Our duty is to enhance the well-being of the LGBTQI+ community, protect the rights of all marginalized groups and provide support to the youth of Trinidad and Tobago.
SLF proudly celebrates this day with all LGBTQI+ groups globally to recognize the progress made thus far but re-emphasize that there is much more work to be done. We are fully committed to safeguarding the diversity, respect, resilience and rights of our LGBTQI+ community at all levels.