Happy Pride 2022!
---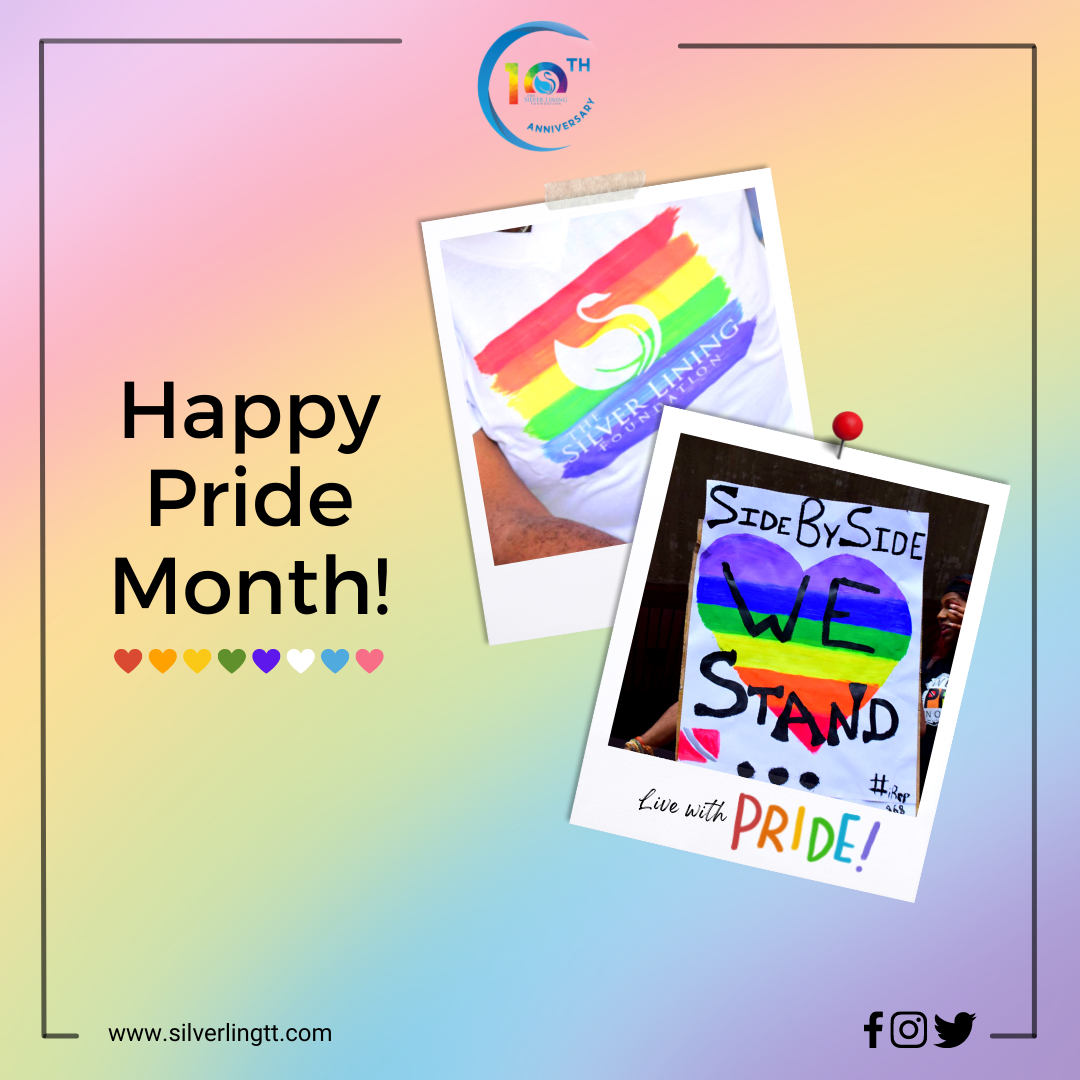 June is celebrated globally as Pride Month, a month dedicated to togetherness, reflection and a celebration of achievements in the fight for LGBTQIA+ equality and inclusion. Birthed as a response to years of discrimination, inequality and injustice, Pride is, by virtue, an act of resistance against discrimination and violence towards LGBTQIA+ people by way of celebrating our existence.
Globally, the past few decades have ushered in some progress in the pursuit of equality and recognition of LGBTQIA+ rights, thanks largely in part to visibility efforts that have allowed for the increased representation of LGBTQIA+ people in many ways. There is more positive dialogue on real, lived LGBTQIA+ experiences. People are starting to see themselves represented more and more in many aspects of life. Visibility is an integral part of our advocacy, demystifying negative perceptions and misconceived notions about queer existence, seeking to change the narratives on harmful and deeply ingrained social norms and improve the acceptance and inclusion of LGBTQIA+ people to ensure that all LGBTQI+ people exist in a world that is safe and accepting.
Pride in the past 2 years amidst the COVID-19 pandemic has looked a bit different. Having been challenged in unique ways by not being able to gather socially, parades and community events were replaced by virtual gatherings and online activism efforts. As we return to some semblance of normalcy with the relaxation of restrictions, guided by health and safety protocols, Pride is a time for us to re-energise our efforts for future change. We must continue to use these resources to continue to engage our communities and collectively confront all forms of discrimination based on sexual orientation, gender identity and expression, race and socioeconomic background.
People often wonder if Pride is still as important as it was in decades past, especially amidst all the visibility efforts. Pride continues to be important as it is a time of visibility, remembrance, queer celebration and community. LGBTQIA+ issues are human rights issues and human rights are everyone's problem, regardless of whether we are directly or indirectly impacted. We must encourage our LGBTQ+ allies to stand with and for us in the face of adversity.
We support our diverse, intersectional communities in the pursuit of unequivocal rights to be seen, included, heard, accepted and respected. We are all allies in the fight for equality. We continue to recognise the beauty of our vibrant community and celebrate who we are as we push for safer spaces, safer classrooms, stronger families and empowered youth. We use you to join together with us, wherever you may be, to continue celebrating our collective existence, voice our struggles and work to create better and more sustainable futures.
Happy Pride Month, Silver Linings! ❤️🏳️‍🌈