Happy 2nd Anniversary!
---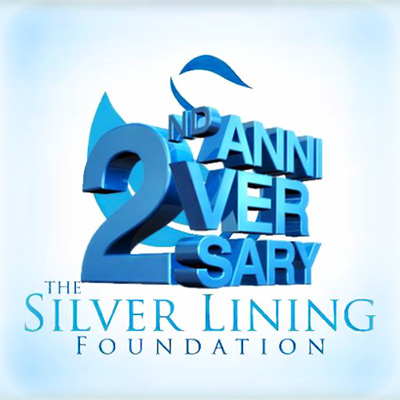 The board of directors would like to first thank you for your support over the last two years, and it is with great pleasure that we join you in celebrating this; our two year anniversary.
Two years ago, on February the 24th, a small group of young adults came together and made a commitment to fight the growing trend of bullying and suicide. The mission was simply to re-educate the nation on the issues faced by the youth of Trinidad and Tobago who are frequently marginalized.
Since then, The Silver Lining Foundation has collaborated with many local and international entities to mobilize youth to create and facilitate support networks for their peers who experience adversity on the account of sexual orientation, perceived or otherwise. Our board members would like to express a heart-filled appreciation to you- our participants, volunteers and sponsors who continue to stand up and speak out with us! This year we have collaborated with many organizations. Honourable mention must be given to The Embassy of the United States of America, The United Kingdom High Commission, and The University of the West Indies for their continued support.
This year we have many events, campaigns and projects for our nations' youth to get involved in, to foster a strong and brave generation of change. We have also successfully integrated our Safe Space initiative in the UWI- which is now in its second run and has since branched out to other universities in Trinidad & Tobago, with hopes of further expanding. We hope that our members continue to participate and allow us to help make their voices heard!
Your hard work and dedication is greatly appreciated, and we look forward to working with each and every one of you in the future.
It is a great pleasure, a great honor and a great privilege to work hand in hand with you in shaping the future of our nation. We look forward to your support and involvement in our many exciting, upcoming events this year!
Happy Anniversary Silver Linings!
For more information on upcoming events and how you and new supporters can get involved; follow us on our social media or E-mail us to be a part of our mailing list to get the latest updates on our upcoming campaigns, projects and conferences. Contact us:
Email: thesilverliningfoundation@gmail.com
Facebook: https://www.facebook.com/SLFTT
YouTube: http://www.youtube.com/user/thesilverliningfound
Twitter: https://twitter.com/#!/SLFtt