Dear Brandy…
---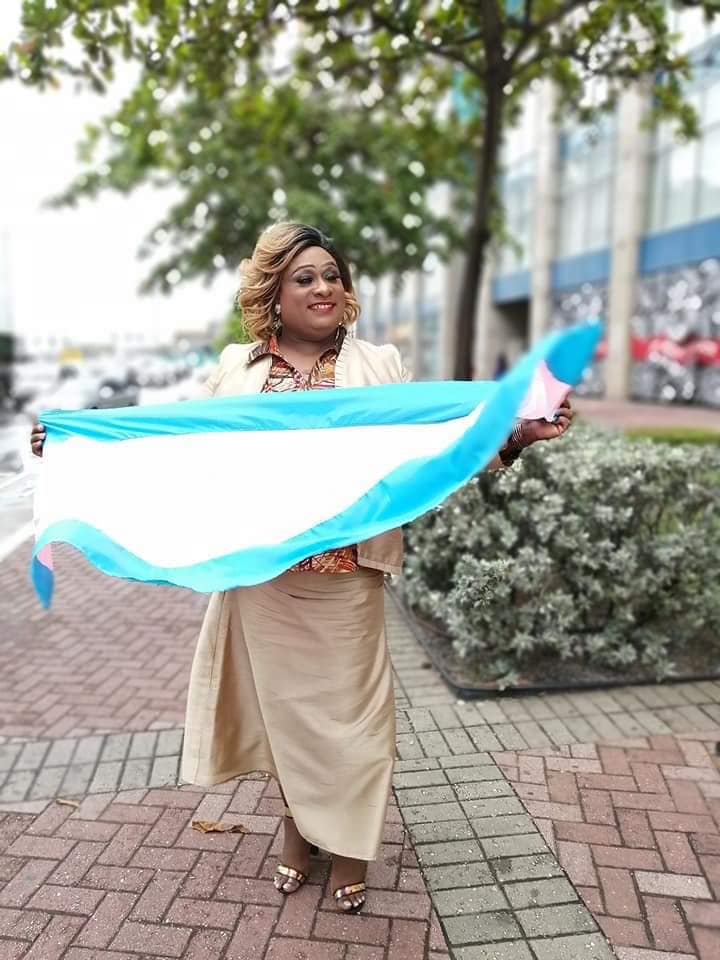 The Silver Lining Foundation (SLF) joins the national community in mourning the loss of one of our pioneers in the local LGBTQIA+ community, Brandy Rodriguez. SLF would like to extend our deepest condolences and heartfelt sympathy to her friends, family, and colleagues at this time. Her untimely passing leaves a huge void in our hearts as we take this moment to celebrate her life and work that has touched and transformed the lives of many in our community.
Brandy was a beloved friend, sister, and advocate for many in the LGBTQIA+ community of Trinidad and Tobago. She was well known for her fierce advocacy and, as a defender of human rights, dedicated her entire life to championing equality and freedom for her beloved transgender brothers and sisters. Brandy, through her own power and determination, spent much of her adult life also fighting for equal and proper access to sexual health services and economic freedom for vulnerable populations including gender and sexual minorities, persons living with HIV, and sex workers.
Most notable about her advocacy is the courage, grace, and strength she demonstrated every day of her life to live with authenticity, purpose and service in the strong fellowship of humankind. She brought much-needed visibility and representation to transgender persons while single-handedly building the local transgender rights movement in Trinidad and Tobago with the formation of the Trinidad and Tobago Transgender Coalition (3TC). Her courage to stand out and never succumb to discriminatory societal norms leaves an extraordinary legacy of work that has uplifted and empowered the lives of many citizens.
This legacy was cemented this year when she was recognised by Queen Elizabeth II with the 180th Commonwealth Point of Light award which is given to outstanding individuals who are making a positive change in their communities around the world. With this recognition, Brandy became the 2nd transgender advocate in the Commonwealth to receive this award, solidifying her rightful place as a strong pillar and voice within the LGBTQIA+ community of Trinidad and Tobago and the wider Caribbean.
While Brandy's advocacy spans years of service and commitment, many would remember her fondly for not only touching their hearts but also their taste buds. She could always be found cooking up a storm at almost every LGBTQIA+ social gathering. We fondly recall our first time meeting Brandy, where she dished out her plates of delicious wings and fried chickem while we interviewed her about her life and her personal fight for equality and human rights. She greeted us with an openness and willingness to accommodate everyone while still remaining defiantly committed to doing the work, which left an indelible mark on our own advocacy.
As we mourn her sudden passing, we also honour the woman who fought with equal measures of intensity and humility. Her life's message of creating safe spaces for transgender and homeless youths are to be lauded and will never be forgotten. Her readiness to impart knowledge that informs the misinformed and educates the uneducated teaches us how love can conquer hate. Her belief in equality and inclusion for all are the hallmarks of the life-changing advocacy upon which all of our work stands.
To Brandy – our beloved friend, sister, and mentor, we don't say "goodbye", because your legacy lives on in each of us. As we usher you into ancestorship, know that we will carry that torch you lit for us with the same love, compassion, and gratitude you showed us. We commit ourselves to continue flying the transgender flag high in your name and in your honour, celebrating you at every turn and at every milestone. And with that, we are certain to cross the finished line united, free, and equal.
You will be missed, sister. Till we meet again, dear Brandy.