Day of Silence – Stories Break Silence
---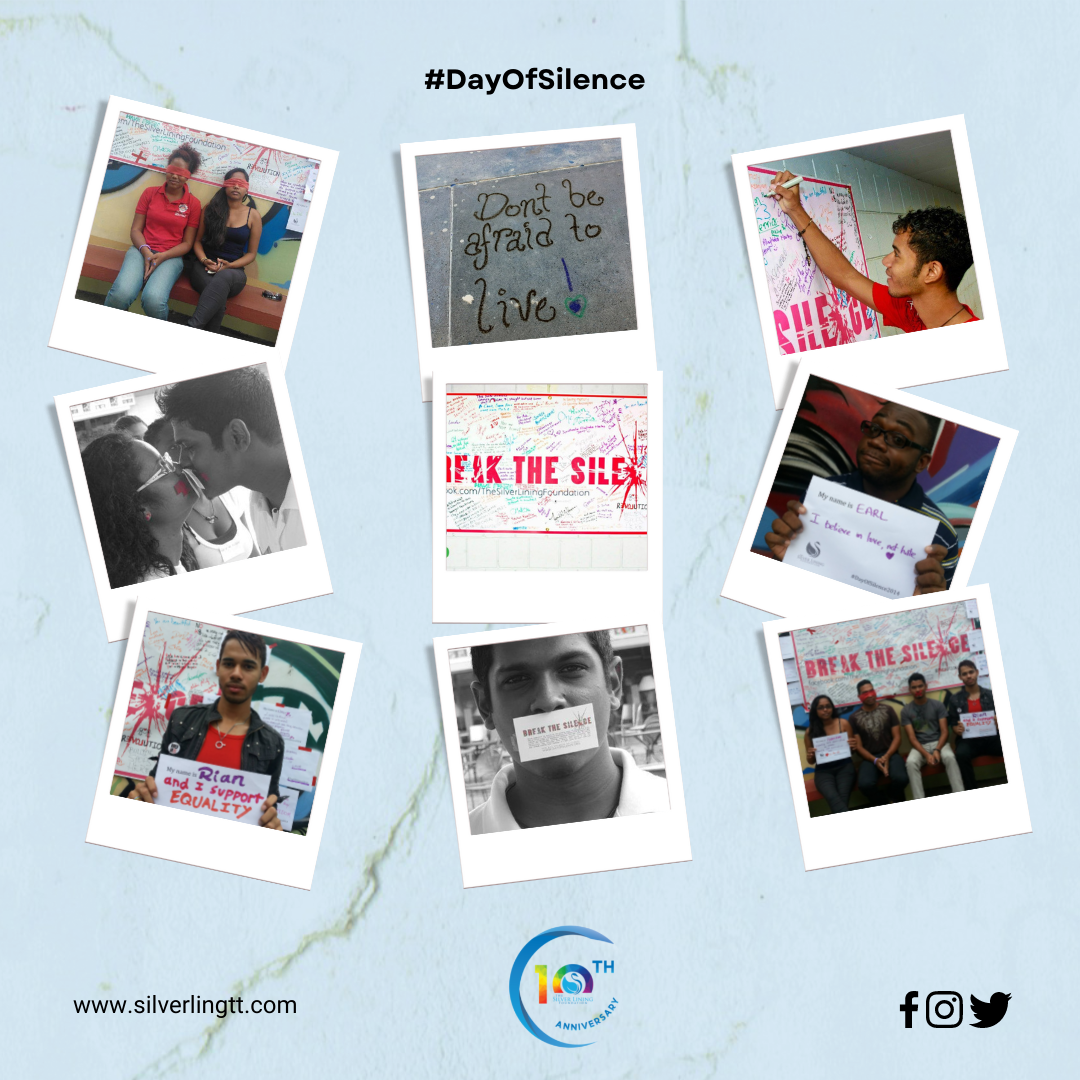 The "Day of Silence" is a commemorative day that brings attention to discriminatory words and actions against LGBTQI+ people. Organised annually by students across the world, this silent protest is an activity where people stand in solidarity to bring attention to the silencing effect that bullying and harassment have on LGBTQI+ people. 
As we continue to celebrate 10 years of support, education and advocacy, we look back at our first commemoration of Day of Silence in 2012. As our very first public visibility event, students at the University of the West Indies gathered to show solidarity by wearing red tape over their mouths and signing the banner of support, leaving words of support for LGBTQI+ people.
The world has undoubtedly changed in the years since the onset of the pandemic. Quarantine, in some ways, silenced many people. Isolation puts into perspective the lived, everyday experiences of many people in volatile circumstances. Instead of a couple of hours of "silence" when they come home, they may be feeling this 24 hours a day, 7 days a week.
We firmly believe that visibility helps in breaking the silence around queer issues, showing that LGBTQI+ people are valued, cherished members of society. There is value in telling authentic stories and showing our authentic lives. We continue to break the silence by unequivocally voicing our support for our queer brothers, sisters and non-binary siblings as we continue to speak out for those who are silenced on a daily basis. Speaking up and speaking out is the only way that we can create safer classrooms, build stronger families and empower people.
Being "silent" could be about more than not speaking. Stories break silence. For this year's commemoration, we encourage you to get engaged and tell your stories! Speak up to combat harmful narratives about LGBTQI+ existence and wear your pride! Create art, practice self-care, wear pride apparel, journal in a quiet place or repeat affirmations to yourself. Even if you do choose to take a vow of silence, we encourage you to share your pride loudly and boldly!