Rush Casting Call!
---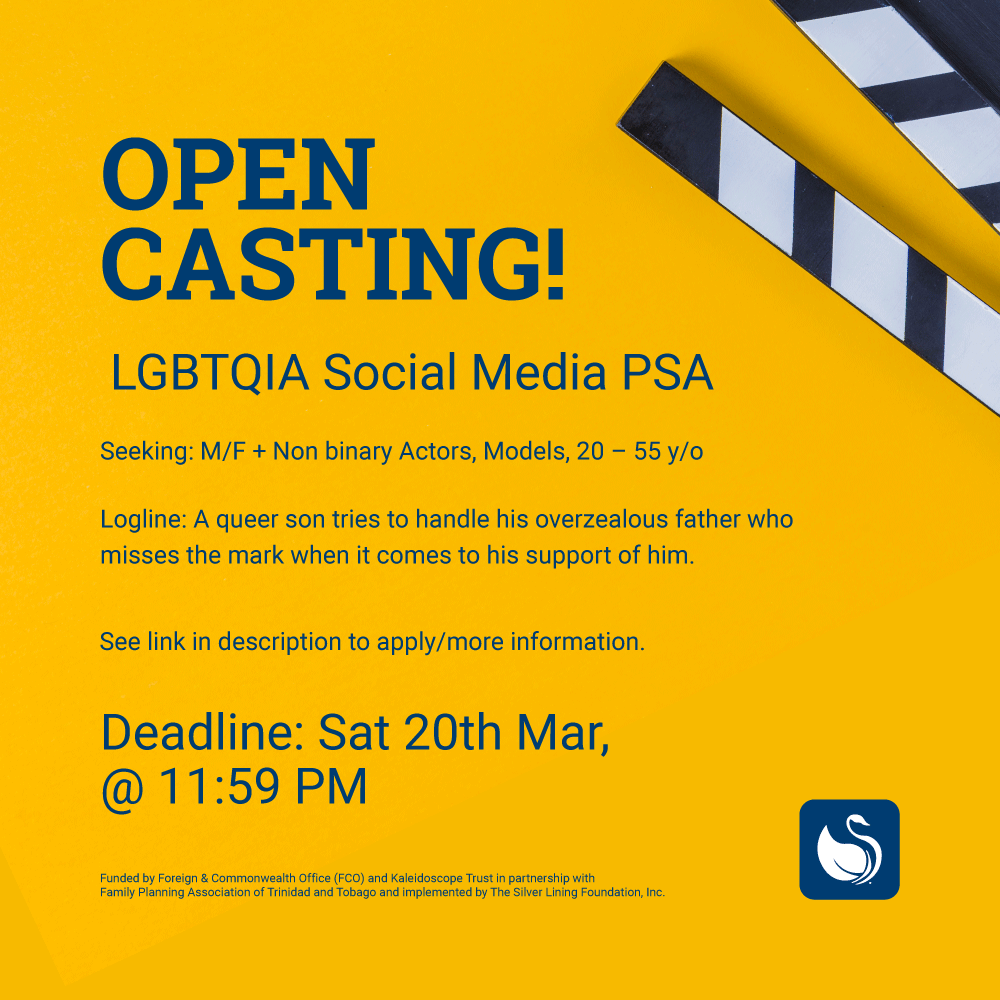 AD CASTING | LGBTQIA SOCIAL MEDIA PSA
Executive Producer: The Silver Lining Foundation
Seeking: M/F + Non binary Actors, Models, 20 – 55 y/o (See character breakdown)
For: Commercial/Advertisement
Working Title: LGBTQIA Social Media PSA
Logline: A queer son tries to handle his overzealous father who misses the mark when it comes to his support of him.
---
Character Breakdown:
SON: Male, Early 20's, Mixed Race, Dark Skinned, Somewhat Athletic
FATHER: Male, Late 40's- Mid 50's, Medium Build, Working Class, Rough around the edges. A typical cis gendered middle aged man.
MOTHER: Female, late 40's. A serious woman, assertive government-office type, with a sense of self. Great eyebrows would be an asset.
EXTRAS: M+F or Non-binary to play the following characters:

Son's Boyfriend: Male, Early 20's. Any ethnicity
Featured Extra: Female, Early 20's. Any ethnicity
Men at Bar: Male, 40's- 50's
Concerned Father: Male, 40's. balding, meek look.
Bar Extras: Open to all genders
NOTE: We value LGBTQIA representation on this project. Preference for queer roles will be given to queer talent.
---
Application Format: Online Submission
Deadline: Saturday 20th March 2021 | 11:59 PM
---
Preparation: Interested persons are asked to submit ONE (1) CLOSE UP and ONE (1) FULL-LENGTH photo of themselves (No hats or sunglasses. You face must be clearly visible), along with the following info:
Name
Contact number
Email Address
Talent Resume (if you have one)
Performance Reel (if you have one)
Use button below or link here. Powered by The Trinidad and Tobago Performing Arts Network