#BreakTheBias – IWD 2022
---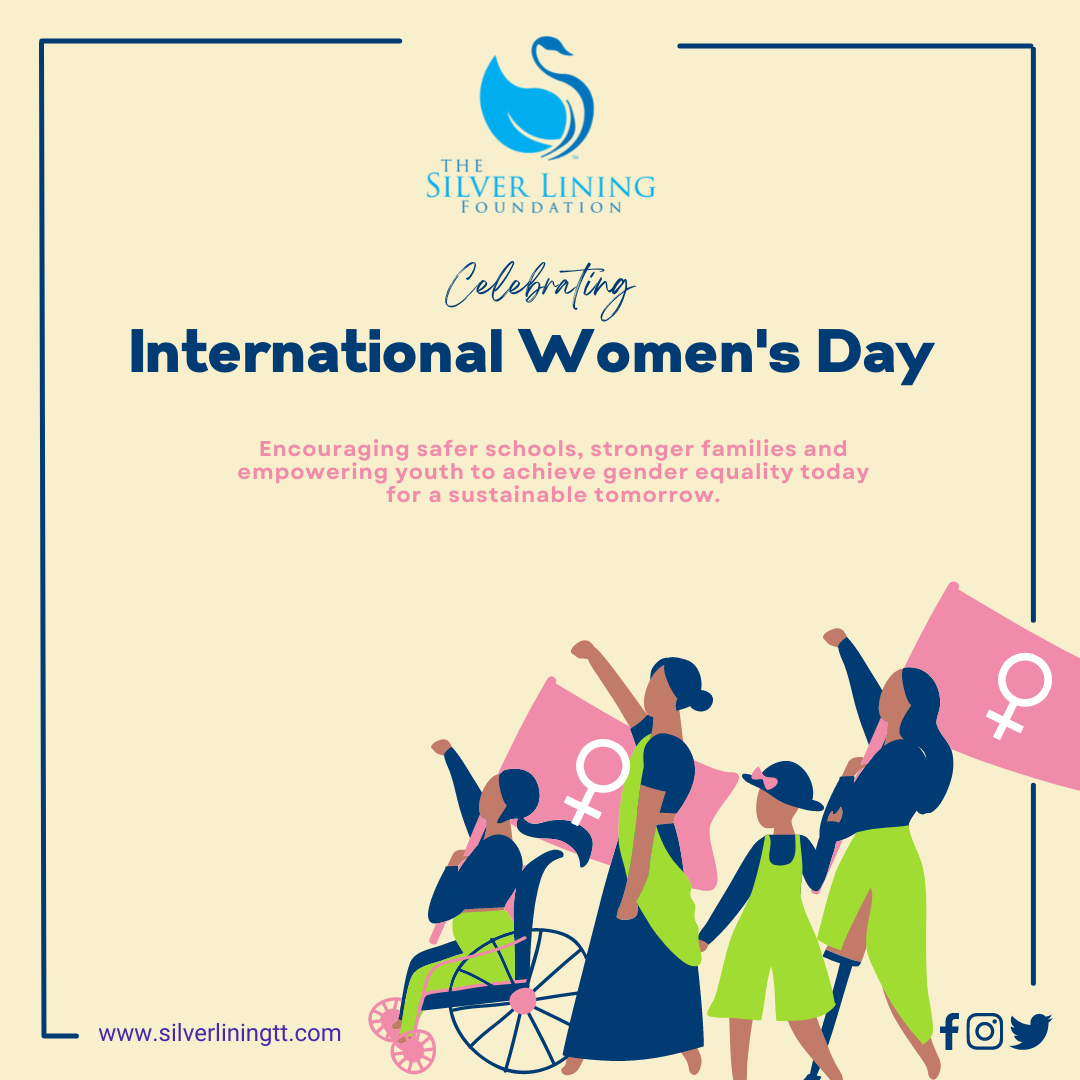 Celebrated annually on March 8th, International Women's Day (IWD) is designed to celebrate the economic, political and social achievements of women. IWD is not just a celebration of womanhood; it is also about acknowledging all efforts to break glass ceilings and promote gender equality. 
Gender equality is a human rights issue that affects us all. This year's IWD theme, #BreakTheBias, provides a unified direction to guide collective action and mobilize efforts to create a truly gender-equal world, one that is truly diverse and inclusive, free from exploitation, bias, stereotypes and discrimination. We must all stand TOGETHER – men and women alike – to push women forward and ensure that their choices, their expressions and their bodies are respected.
The Sustainable Development Goals (SDGs) can deliver transformative change for girls and women everywhere, but only if they are consulted and heard. Breaking the bias is not only about bridging the pay gap, reproductive rights and healthcare; it is more comprehensive, looking at a multiplicity of issues that affect all women (such as climate change, racism, refugee rights and education) through a widened lens. The priorities and needs of girls and women, transgender women included, everywhere must be taken into account so that they can be viewed not as beneficiaries of change, but as agents of change.
Our push to create safer classrooms, build stronger families and empower all youth starts with ensuring the safety and protection of our girls and all women. SLF has and will continue to advocate for women, collectively mobilising to work towards an end to gender-based violence and gender inequalities, economic justice and rights for all, bodily autonomy, sexual and reproductive health and rights, feminist action for climate justice, technology and innovation for gender equality and call for more feminist leadership.
SLF stands with women across the globe in the fight to overcome challenges and injustices. We stand especially with our queer sisters and non-binary/gender non-conforming friends who experience systemic and intersecting forms of exploitation, discrimination and stigmatisation, especially amidst the ongoing pandemic.
It is in all of our best interests – every boy, girl, man, woman and gender non-conforming persons – to protect our women and advocate for equality.
We join with the global community in celebrating the contributions of women and renew our efforts to promote and advocate for gender equality, working to #BreakTheBias and break down the chains of patriarchy limits, oppression and hurt.
Happy International Women's Day!