Black Queer World Building
---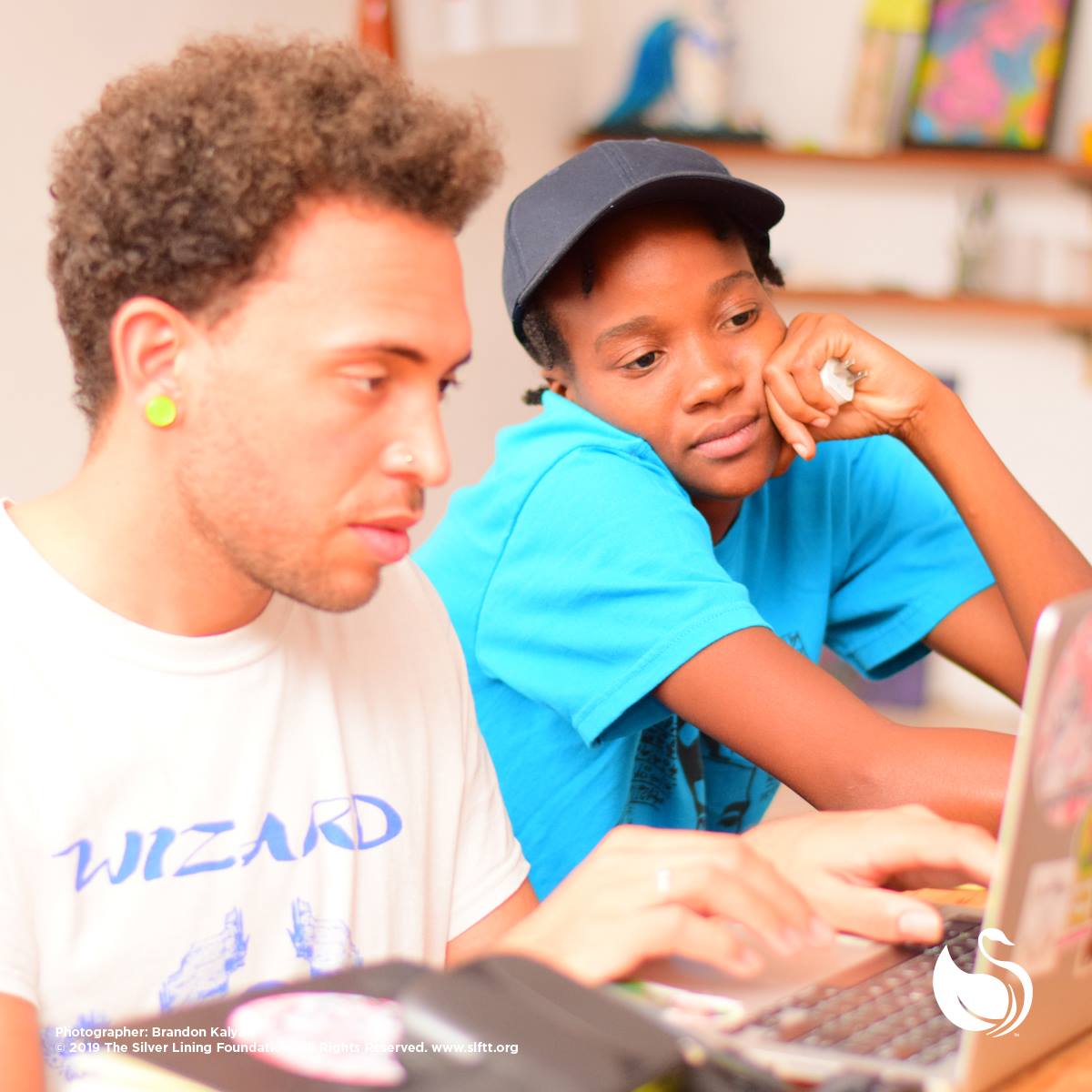 Artivist @jacobvjoyce left an open invitation to members of the Black queer diaspora to predict a new version of the future, one that is in alignment to their queer joy, freedom, rest and healing.
The project titled Black Queer World Building aims to include the Caribbean in outlining and celebrating the interconnected struggle against colonial legacies of homophobia in Africa and its diaspora.
Through the power of speculative fictions and afro-futurist writers like Octavia Butler who forecasts her own future in an affirmative way, the workshop tackles myth-making, map breaking and decentralising the dominant narrative.
During the workshop, the group underwent a writing exercise using positive affirmations of a better future which would later be used as the foundation for a fabric mural piece. The activities would ingeniously use image making tools such as projected images, collage, light box stenciling, printing and scanning from books of historic and current diasporic activisms to map out these futures in a way that makes sense to us. The workshop focuses on the process, not on creating a coherent map for others to read but to give space for our own dreams of the future to manifest.
The fabric mural which is a work in progress would be taken to future workshops with other black queer activists/artists in Trinidad. This transatlantic collaboration aims to make physical objects that symbolise the interwoven past, present and future of black LGBTQ liberation.
Jacob, currently in residence at @gasworkslondon and the Tate Galleries Education department is a non-binary artist with Trinidadian parentage who is amplifying historical and nourishing new queer and decolonial narratives.
His work ranges from afro-futurist world building workshops to mural painting and punk performances with their band Screaming Toenail. Best known for their illustrations, Joyce has self-published a number of books and has illustrated a number of international human rights campaigns and comics in national newspapers.
The workshop was presented in partnership with @iamonetnt and @_eastyard a division of
@caribbeanfaff ✍+📷: @brandonkalyan