A Safe Space – Chairman's Speech
---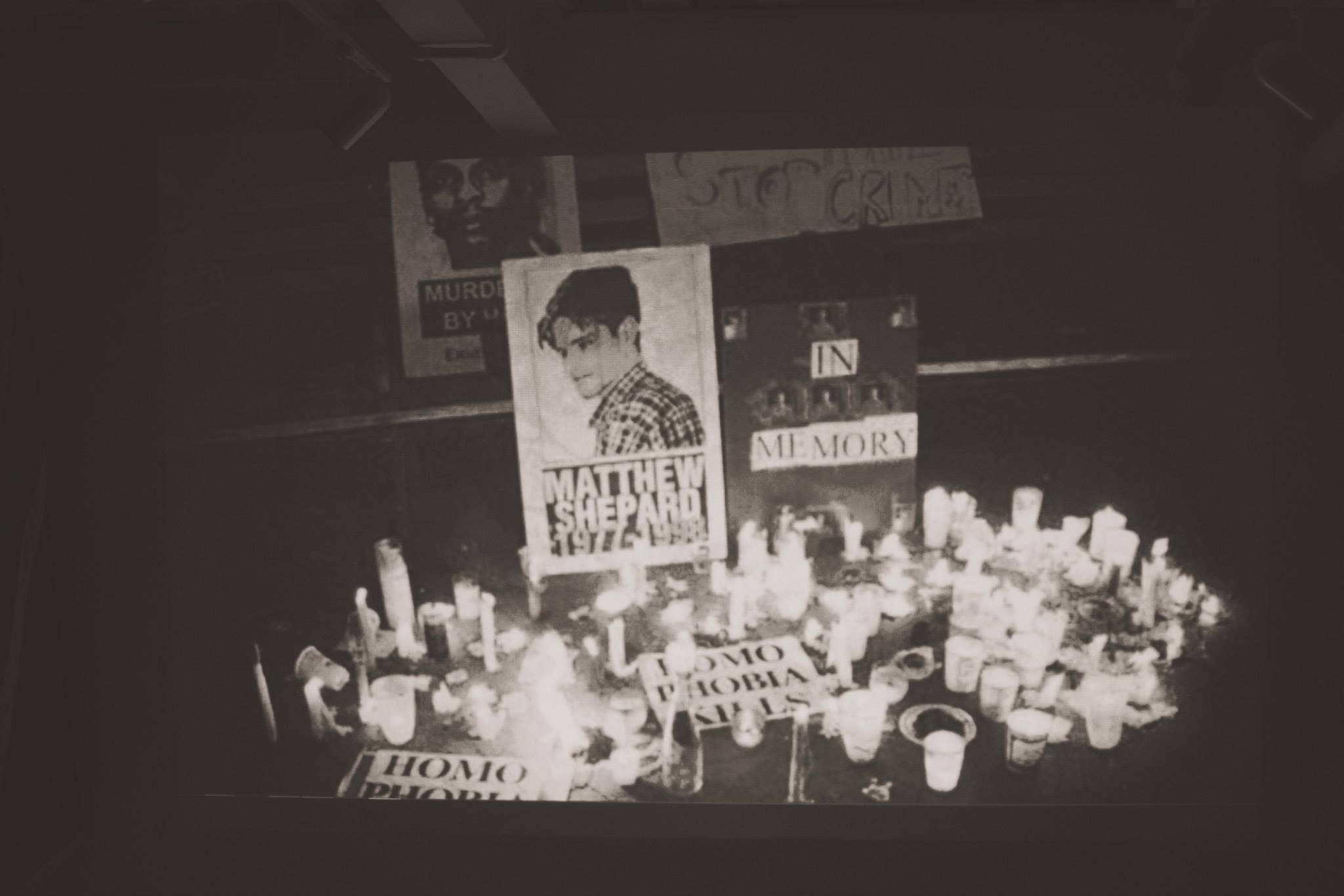 Remarks by Jeremy Steffan Edwards, Chairman of The Silver Lining Foundation at the premiere of "A Safe Space".
The Honourable Carolyn Seepersad-Bachan, Minister of Public Administration and Member of Parliament for San Fernando West
Charge d'Affaires of the Embassy of The United States, Port-of-Spain, Ms. Margaret Diop and other members of the Diplomatic Corps.
Our friends from the various supporting NGOs, Members and Friends of The Silver Lining Foundation, Members of the Media, Distinguished Ladies and Gentlemen
Good evening.
It is a great pleasure to be here this evening to premiere the long-awaited short film, A Safe Space. The film succinctly tells of the genesis of our Foundation and how we've sought to turn tragedy into hope for all our youth who struggle with bullying-related issues and more specifically anti-gay bullying.
This evening is a culmination of most of our efforts over the past three years. Our early days were filled with endless youth meetings replete with great ideas but none about how we would ever fulfill them. Today we are proud to count the US Embassy, the British High Commission, the University of the West Indies, St. Augustine campus, the Royal Bank of Canada and other foreign missions and NGOs as sponsors and continued supporters of our work. This evening is not just the premiere of our film, but also the launch of our newly redesigned website, LGBT services directory and parenting resources.
Through our framework of Support, Education and Advocacy, I am happy to see so many projects being delivered tonight and I congratulate each member of the Foundation for their tireless work and our partners for their support. But this is only the beginning.
There are many different obstacles that need to be overcome.
As Mr. Dennis Shepard said during his visit to Trinidad last year, what happened to his son, Matthew Shepard may have happened here. We just may not know about it. He echoed that we don't keep statistics, and our laws and security services are insufficient to protect the citizens of this country.
What we do know is that slander, bullying, taunting, and physical assault occurs in Trinidad and Tobago. . There are the circumstances surrounding the tragedy of young George Kazanjian, the physical attack on a young gay man, Akil Thomas and the disrespect and indignation faced by trans-woman Jowelle De Souza. How many more instances have there been that aren't made public, or have not been acknowledged as crimes of this nature?
All of it paints the ugly reality that discrimination, victimization and persecution of LGBT persons, regardless of age or any other variable, exists and persists.
Our work so far has led us to so many young people who are hurting because they are LGBT or otherwise identified. There are young people in our country who are still beaten, there are those who are disowned and thrown out of their own homes, there are those who are shipped off to relatives abroad, there are those who are bullied- who are insulted and ostracized and beaten by their classmates and many others who are forced to deny or suppress who they are in order to protect themselves from harm.
It happens in our society because being bullied for being gay is still seemingly acceptable. In our country, whether through provision or omission, laws allow for discrimination of gay people from the bedroom to the boardroom. Gay people are not allowed to be who they are. Even though some will argue that LGBT persons are afforded the same opportunities, in theory, as their heterosexual counterparts, the reality is that they can be bullied and attacked at schools forcing them to experience severe emotional trauma which can lead to skipping school and under-achievement academically. They do not have the resources to help them deal with their situations. Their sexuality gets blamed for their mental health problems, and not the victimization experienced because of it. Without resources and healing, traumatized youth can grow to be traumatized adults, afraid to be out in the workplace because of the fear of negative repercussions from superiors who may not have a positive view of LGBT persons.
Our kids turn on the television or the radio or go to church and hear religious people who preach hatred and call us sinners and abominations to God. They see politicians pander to the anti-gay voices to get votes. They witness teachers and parents turning a blind eye or encouraging, in some cases, slurs like bullerman or faggot.
All of this gives a clear message that LGBT people are less than (and this is what killed George Kazanjian).
However it is not only what we do that make this problem, our inaction is just as much to blame. LGBT adults who refuse to speak out do a huge disservice to our youths.
It is up to us now to begin humanizing LGBT people. Dennis Shepard said our children should be able to succeed or fail on their own merit and not be denied the chance from the very beginning to achieve their full potential because they are condemned for being LGBT. Creating that environment of love and acceptance starts with each and every one of us. It starts with us taking the lead in living true and authentic lives. It starts with the support of our allies, without whom we would never be able to achieve the majorities required for change and it includes those authorities with whom the responsibility for protection of all its citizens is entrusted. Where young people feel like they can't turn to family, friends or community for support, government is the last bastion of protection and in the words of our first Prime Minister Eric Williams, A nation, like an individual, can have only one mother and a mother cannot discriminate amongst her children.
Together, we can create the nation we need.
I thank you and may God bless you.