16 Days of Activism with IGDS Ignite
---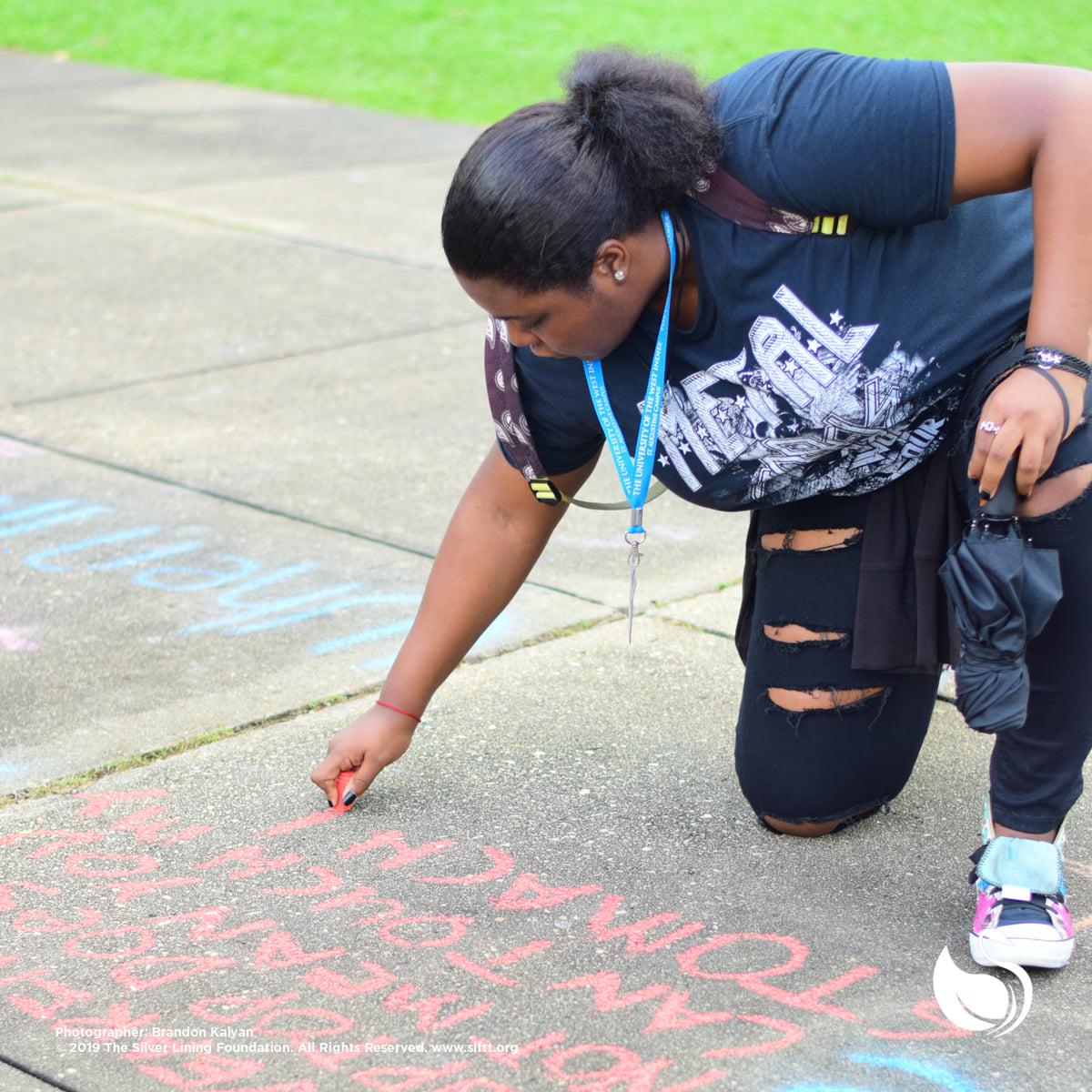 As a part of the 16 Days of Activism, the student group, IGDS Ignite (Institute for Gender and Development Studies, St. Augustine Unit) raised awareness of sexual street harassment by Chalking Back!
The Silver Lining Foundation stands in solidarity with the CATCALLS project and their #feminist activism. Women, girls and #LGBTI persons are catcalled and harassed publicly every day.
A significant part of the #activism was education around recognizing what entails consent and knowing when consent is given or not. This is all an effort to address sexual violence and abuse.
16 Days of Activism is a global campaign that challenges violence against women and girls.
[Image description: The public participate in engaging activities hosted by the IGDS ignite group. Such activities included chalk writing, word trivia, and prize giving (T-Shirts). The activism took place at the open JFK Quadrangle at The University of the West Indies, St Augustine Campus. Members of the team wore a black T-Shirt with various forms of messaging printed on white/pink. These messages included: Consent Specialist, Judge Less Love More and IGDS Ignite! We See You Spark.]
✍️: Renelle White
📷: @brandonkalyan